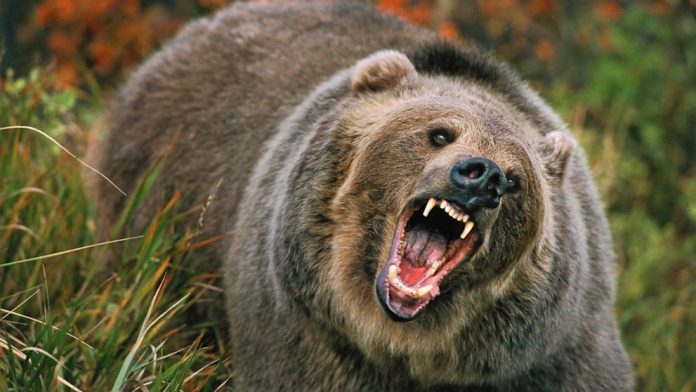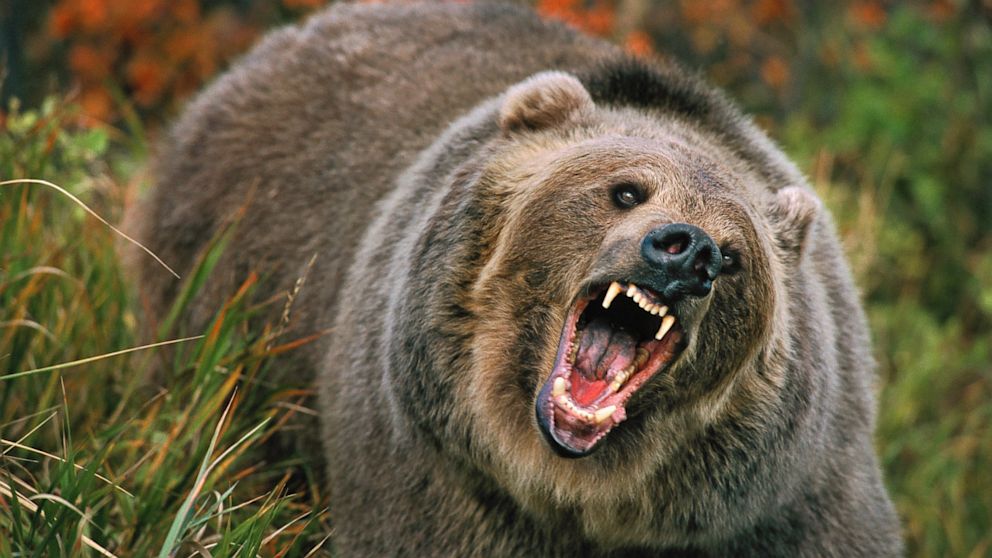 Stocks rose moderately again today as investors awaited Microsoft (NASDAQ: MSFT) and Tesla (NASDAQ: TSLA) earnings. The two companies, which reported their second-quarter numbers after the market closed, were expected to impress.
Both beat their consensus estimates with ease.
Post-market, it's been a boon for TSLA and a burden for MSFT. TSLA shares are up 4.50% after hours. MSFT, on the other hand, is down over 2%.
The question wasn't necessarily whether or not the stocks could beat expectations, but if the estimates were even accurate in the first place. TSLA reported a whopping $2.18 (ex-items) EPS vs. only 3 cents expected. MSFT surpassed its EPS estimates, too ($1.46 vs. $1.34 expected), as revenue grew 13% in Q2.
And now that TSLA has four quarters of profits under its belt, it qualifies for an S&P 500 listing. If that happens, it'd certainly bring prestige to the electric automaker that is still a "juvenile" stock in the eyes of many investors.
What also caught the market's attention today was Pfizer and BioNTech's new coronavirus vaccine candidate, which the U.S. government just pre-ordered 100 million doses of for $1.95 billion. If the vaccine continues to pass trials, the Feds will move forward with the purchase.
Whenever that may be.
"Typically, it takes roughly a decade for a new vaccine to go through the various stages of development and testing," observed Ed Yardeni, chief investment strategist at Yardeni Research.
"However, the urgency of the pandemic […] has resulted in a mobilization of global medical resources rarely seen before in human history. Billions of dollars, provided by both the public and the private sectors, are funding the global campaign to develop tests, vaccines, and cures for the virus. But the next phase will be critical to demonstrate that the potential vaccines can protect against infections."
So, even though it might be exciting to hear that a vaccine deal is in place, we still don't really know when it will happen or how long the vaccine's deployment will take.
That leaves the door open for more uncertainty and fear, especially with the market near the top of an extended rally. Looking for short-term bearish trades may still be the best move as a result.
And when companies like Vertiv Holdings (NYSE: VRT) are setting up for a bearish shift, it's often hard to resist.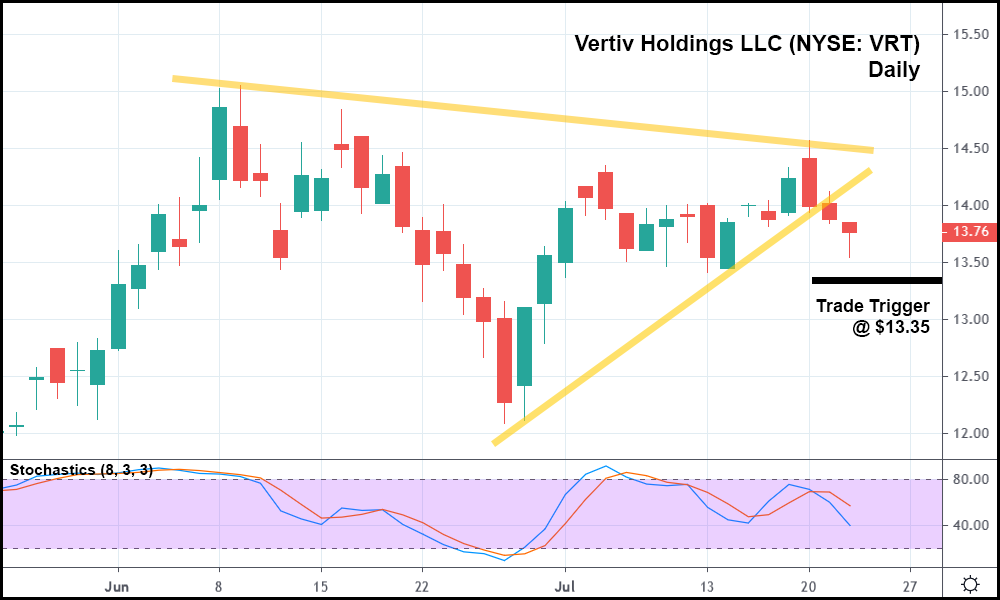 VRT, since peaking in early June – like every other stock – took a nosedive through the end of the month. Now, after recovering, VRT is in a triangle formation. A breakout past either the upper trendline or lower trendline would signal the stock's next move.
In this case, VRT broke out below that lower trendline (which represents its minor bearish trend) yesterday. Today, it fell a little bit further, bouncing off key support at $13.40.
Because VRT was unable to clear support, it might make sense to set a trade trigger to go short at $13.35 – just below support at $13.40 – as the stock gains distance from its triangle formation.
From there, support at $12.10 (the late June low) would likely provide a rebound point for bulls, doubling as a spot for bears to exit their trades. It's not the most glamorous trade out there, but for bears trying to scoop up some quick gains, it's an easy-to-identify opportunity that should yield good results in the coming days.