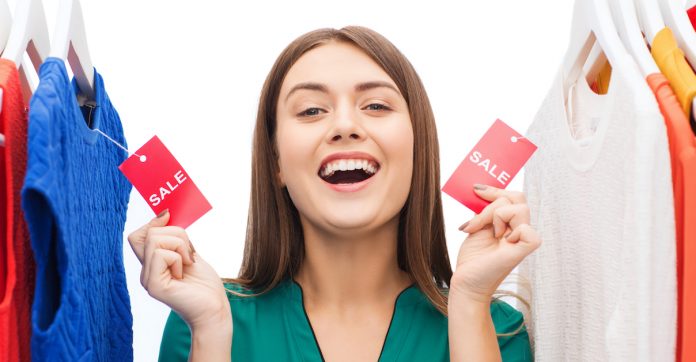 The market "see-sawed" again today, interrupted by renewed coronavirus fears. The outbreak is spreading to other countries, now, prompting action from Eastern governments. Many flights to Asia have now been canceled and South Korean officials are asking 2.5 million people to stay home.
Japan, meanwhile, just reported its second death among Diamond Princess passengers, who were stuck on the quarantined cruise ship for weeks.
Wall Street is starting to get concerned, too.
"In the nearer term […] we believe the greater risk is that the impact of the coronavirus on earnings may well be underestimated in current stock prices, suggesting that the risks of a correction are high," wrote Goldman Sachs chief global equity strategist Peter Oppenheimer in a note to clients.
So, while the market continues to look confused, traders are forced to find opportunities "disconnected" with the general market. It's something we, by necessity, have had to do over the last few weeks as well.
This time, we've got an opportunity to go long on what appears to be a woefully oversold stock. VF Corp (NYSE: VFC), after getting crunched in a post-earnings drop on January 23rd, looked like it was in dire straits.
The company beat EPS estimates ($1.23 reported vs. $1.21 expected) but fell short in terms of quarterly revenues. Worse yet, guidance indicated that VF would see a slow start to 2020. Shareholders dumped the stock in response.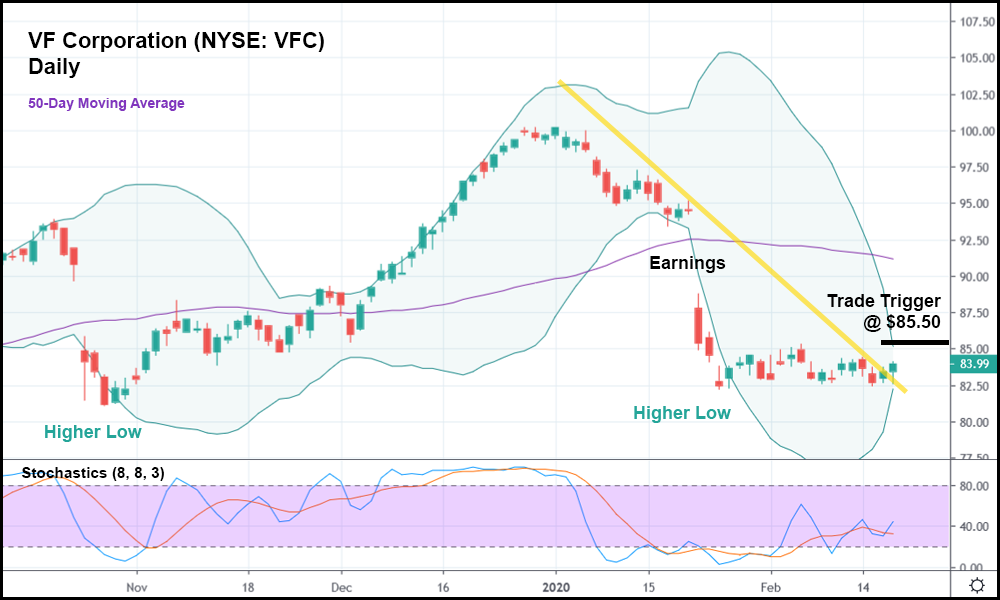 However, that doesn't mean VFC will drop further. Investors appear to have gone overboard following earnings, and now, after the stock set a rock-solid higher low, it's starting to rise once again.
The last time VFC set a higher low after disappointing earnings, it went on an impressive several month-long run.
Based on what we're seeing, it could very well happen again. The stochastics indicator remains somewhat flat, as does VFC's price action. But because it recently broke out above its bearish trend (represented with a yellow trendline), we have reason to believe it could "burst" within the next few days.
If VFC rises above its February high (serving as key resistance), it might make sense to go long with a trade trigger of $85.50. If the stock sets another higher high like it did in December 2019, it would log a gain of roughly 18%.
Not bad for a company that just saw its share prices drop almost 10% in a single day.
Best of all, VFC is not correlated with the general market, meaning that it could rise without a lift from the indexes.
Which, these days, is a very welcome sight to short-term traders everywhere.