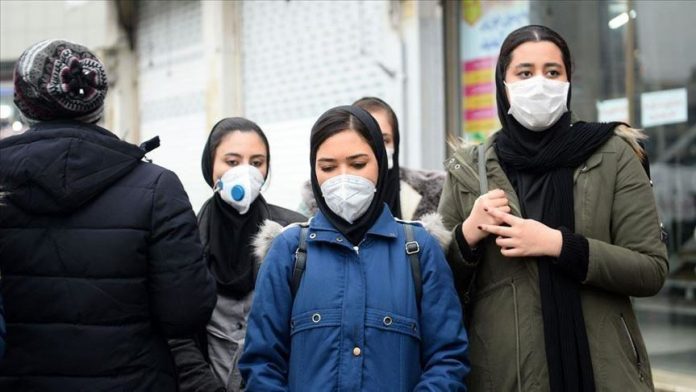 Another day, another coronavirus-related setback. Stocks plunged this morning after 800 new infections were reported. And though that would seem like a small hike in comparison to days past, more cases are now being confirmed outside of China.
Iran, which now reports 18 confirmed cases and 4 deaths, has the World Health Organization (WHO) particularly concerned. The middle eastern outbreak has been linked to a case in Canada and another in Lebanon – both of which involved recent visitors to Iran.
"The cases that we see in the rest of the world, although the numbers are small, but not linked to Wuhan or China, it's very worrisome," Tedros Adhanom Ghebreyesus, director-general of the World Health Organization, said in a press conference this morning.
"These dots are actually very concerning."
"The window of opportunity is still there, but our window of opportunity is narrowing," Tedros continued.
"We need to act quickly before it closes completely. This outbreak could still go in any direction."
Tedros, who has been criticized as a Communist Party of China apologist since the outbreak began, seems to be taking a harder stance now that it's going international.
That hasn't satisfied investors, though. The S&P, Dow, and Nasdaq Composite are down 0.75%, 0.90%, and 1.15%, respectively, as of midday.
Want more FREE research and analysis on the best "unseen opportunities" in the markets?
Making matters worse were two local Fed officials. St. Louis Fed President James Bullard said in an interview that he doesn't expect a rate cut given the circumstances.
"There's a high probability that the coronavirus will blow over as other viruses have, be a temporary shock and everything will come back. But there's a low probability that this could get much worse," he said.
"Markets have to price that in, and that drags down the center of gravity a little bit. But if this all goes away, I expect that pricing will come back out of the market and we'll be back to the on-hold scenario."
Atlanta Fed President Raphael Bostic echoed Bullard's sentiment.
"There are many different scenarios about what's going to happen between now and say June or July," Bostic remarked during a "Squawk Box" interview.
"My baseline expectations are that the economy is not going to see rising risks and it's going to stay stable, so we won't have to do anything,"
Bostic and Bullard, who are likely correct in their predictions, provided the market with even more evidence to sell. Investors weren't at all interested in hearing about a "no-cut" scenario.
Especially after the WHO just called the ever-spreading coronavirus "very worrisome."
So, with the indexes now trading several percentage points off their all-time highs, bulls are starting to retreat. There's no doubt that sentiment is shifting, again­, and investors know it.
As a result, everyone's eyeing their "exit points" to take profits.
"It's as though [investors] suddenly realized too many traders are carrying scissors. So, they slow down, take profits, and wait to see if someone else stumbles while still running at full speed," said bond market analyst Jim Vogel in a note on Thursday.
If today's just a "stumble," then the market certainly won't like what a true "fall" looks like.
Let's just hope that equities don't go head over heels if it happens.