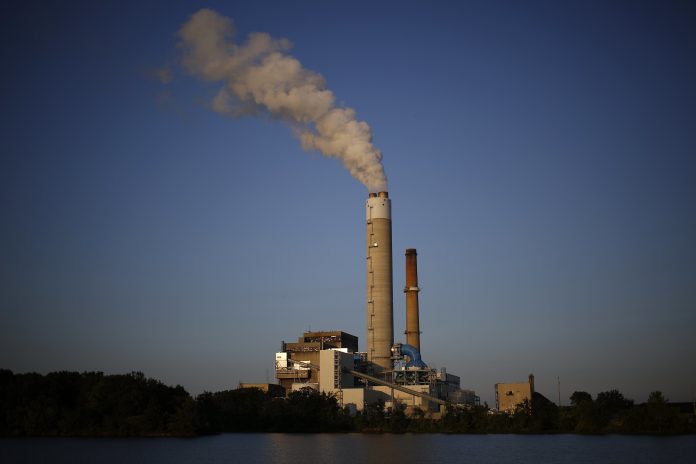 It's been a wild ride, China, but the jig's finally up. Almost 15,000 new coronavirus cases were added to the official total today, expanding the number of worldwide infections to 60,000. The World Health Organization (WHO), which has drawn significant criticism for taking China's side during the outbreak, asked the Chinese government to expand their diagnosis conditions. Those who have coronavirus-like pneumonia (as reflected in CT scans) are now included with the infected who tested positive in lab analysis.
The result was a dip to open trading this morning, once investors realized that China had been underreporting the official totals. The outbreak is worse than anticipated, Wall Street learned, just one day after everyone thought it was "leveling off."
Since then, stocks have recovered somewhat, but still haven't risen above yesterday's close. The China revelation – while initially jarring – will likely prove to be beneficial long-term as the world understands just how serious the coronavirus outbreak really is.
And until the coronavirus numbers truly peak, the market could still have a rocky road ahead. For that reason, pivoting away from "index-tracking" stocks might make sense.
Especially ones that are woefully oversold, like Vistra Energy Corp (NYSE: VST).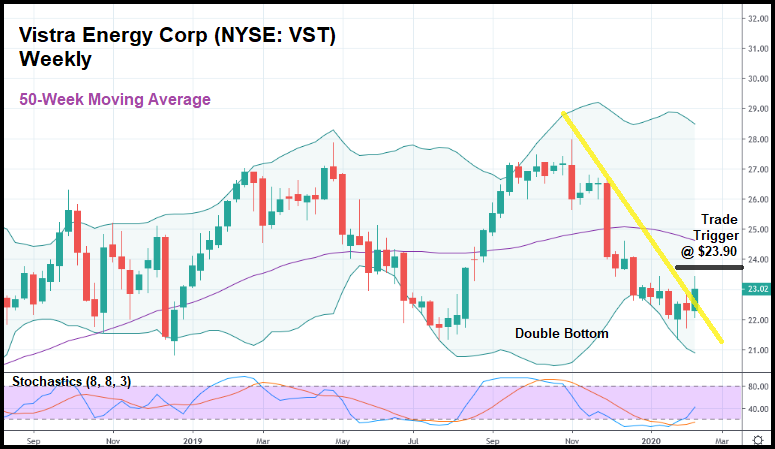 Talk about a stock that "marches to the beat of its own drum." VST, because its an energy company, moves independent of the general market. And while that's not the best news for investors, it's great news for short-term traders. Since late 2018, VST has been a swing-trader's dream.
The stock has risen, dropped, risen, and dropped, with a fair degree of regularity. Now, after falling for the second time, VST has "double (arguably triple) bottomed," suggesting that the stock could be eyeing a dramatic reversal to the upside. The stochastics indicator remains low, too, meaning that VST has yet to look overbought.
Most important of all, however, is that VST just broke out above its minor bearish trend (represented by the yellow trendline). Should VST rise above the current week's high (provided it doesn't change significantly), it might make sense to go long on the stock with a trade trigger of $23.90.
From there, VST has roughly $4 (16.7%) to travel until reaching the 2019 high, a price level the stock hit twice last year.
Will lightning strike for a third time? Based on VST's recent price activity, it certainly appears possible, if not likely.
Independent of what happens with the general market.