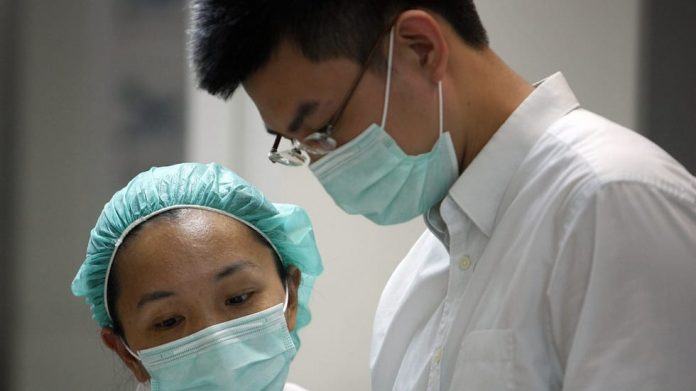 This week, the coronavirus seemed to be "leveling off." The number of new cases reported each day slowed dramatically.
Stocks roared in response.
The S&P, Dow, and Nasdaq Composite hit new all-time highs yesterday, as bulls got back to business. Even Wall Street was ready to declare victory over the outbreak, which has already killed more than SARS in 2003.
Then, early this morning, disaster struck:
Almost 15,000 new cases were confirmed in the Hubei province of China, the coronavirus' epicenter, bringing the total number of cases worldwide to roughly 60,000.
Worse yet, that figure could balloon further over the next few days.
And it's all because China is having its "come to Jesus" moment with the World Health Organization (WHO).
Yesterday afternoon, the WHO asked the Chinese government to expand its methods of diagnosing the infected. Previously, cases were confirmed via lengthy tests that required validation in a laboratory. Chinese doctors simply couldn't test fast enough as more and more people exhibiting symptoms arrived at medical facilities, making it difficult to truly determine the number of carriers.
Now, officials are counting patients who have had CT scan results consistent with coronavirus infections. They're skipping the lab tests altogether, to both save time and provide better treatment.
And while that may be a boon to Chinese citizens, it's a burden to investors that thought the outbreak was drawing to a close. The narrative that China had the coronavirus "on the run" turned out to be completely false. Moreover, the world's now learned that China was underreporting its numbers – something we predicted days ago – either by accident or on purpose.
"Cases have definitely been underreported all along," said Charles Chiu, a professor of laboratory medicine at the University of California, San Francisco.
"There have been reports of likely infected individuals being turned away from hospitals and sent home because the medical system in Hubei is being overwhelmed, with the focus on treating the more severely ill patients."
In an attempt to save face, Chinese President Xi Jinping fired the Communist Party's secretary of Hubei, Jiang Chaoliang, who became the highest-ranking party official to be removed during the outbreak.
To Steve Tsang, director of the University of London's SOAS China Institute, Jiang's removal could be a sign of desperation from Xi.
"Sacrificing a provincial party secretary is a big deal, and not a step Xi would have taken lightly," Tsang said.
"So, it reflects both a sense of pressure as well as a determination to articulate strength and control."
The Communist Party of China, which is known for its public displays of "strength and control," will certainly need to maintain order if the outbreak continues growing exponentially. Tomorrow's daily infection gain could be absolutely critical in determining whether China has the coronavirus under control or not.
If the world sees an infection add similar to today's, stocks could plummet as investors realize just how serious the outbreak is. The CDC is now warning Americans that the coronavirus could take a "foothold" in the United States.
And though today's numbers out of China might be alarming, it's likely a necessary revelation for fighting the infection long-term. The WHO, Chinese government, and other health organizations around the world need accurate data to stop the virus from spreading.
As disappointing as it may be, this morning's 15,000 hike in confirmed cases is a step in the right direction.
Even if it sends stocks lower as a result.