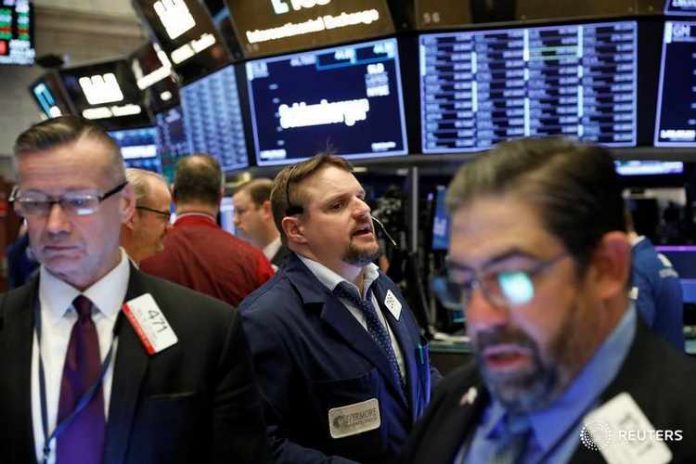 Wall Street's buy ratings are out, and analysts seem to prefer three S&P 500 companies above all else. The first two are "no-brainers" – leaders in their respective industries. But the third is one that many investors are probably unfamiliar with.
We'll get to that one in a second, but first, let's take a look at "the Street's" top two:
Amazon.com, Inc. (NASDAQ: AMZN)
To almost no one's surprise, Amazon came in as the front-runner among analysts at America's top firms with 47 buy ratings. They may still only be the world's second most valuable company behind Microsoft, but to Wall Street, that just means they have plenty of room to grow.
Amazon claimed 42% of the U.S. e-commerce market in 2018 according to JP Morgan and is currently on track to surpass Walmart as the largest retailer in America by 2020. So far this year, AMZN shares are up 23%, outperforming the S&P 500 which has risen only 15% by comparison.
"The highest quality management and franchise within global internet – a must own name with huge upside even from here," said Pivotal Research's Michael Levine in a note to clients.
"[Amazon Web Services'] duration will surprise to the upside both on topline and [earnings before interest and taxes] and the move towards one day shipping is a significant step to owning the consumer's wallet."
Salesforce.com, Inc. (NYSE: CRM)
Out of all the tech stocks on the block, Wall Street analysts like Salesforce.com the most, as evidenced by 40 total buy ratings. It seems like an odd choice, though, since plenty of retail investors remain split on whether or not CRM is overvalued.
Salesforce.com shares have endured significant day-to-day volatility over the last few weeks as well, causing plenty of traders to stay away.
Even worse, the company just bought Tableau Software (NYSE: DATA), another tech stock that many folks see as overpriced.
But that doesn't matter to analysts, who view the recent acquisition as a boon for the company moving forward.
Mad Money's Jim Cramer (who doesn't factor into the Wall Street statistics), agrees with analysts in this regard, reminding viewers on Wednesday that we've seen a similar situation play out before with Salesforce.com, and it resulted in the creation of more value for investors.
Moreover, he thinks that they have a good shot at a repeat performance.
Diamondback Energy (NASDAQ: FANG)
Odds are, you've never heard of Diamondback Energy until now. They're an oil and gas company that drills exclusively in the Permian Basin, located at the border of Texas and New Mexico.
Last month, Diamondback Energy reported that their oil and natural gas production has more than doubled from a year ago to 263 million barrels of oil (or the equivalent) per day.
On average, Wall Street thinks that FANG shares will rise 64% over the next 12 months according to data from FactSet, a financial analytics company.
Currently valued at roughly $100 per share, Bank of America Merrill Lynch analysts have set a price target of $170 for Diamondback Energy's stock. In general, they believe that the company has made great strides fundamentally, but share prices have yet to reflect the increased production numbers.
"FANG remains a top pick on continued benefits from a transformational recent acquisition, top-notch execution, increased shareholder friendly initiatives and above -average oil leverage," said Asit Sen, managing director of oil and gas equity research at Bank of America, in a note to clients.
But outside of FANG's fundamental strengths, there's another key variable that analysts aren't touching on:
Diamondback Energy shares refuse to drop below $92 in 2019.
FANG went on a rally with the rest of the market to start the year, and since then, it's tried to sell-off below support at $92 four separate times now.
And each time, it keeps rising, like a phoenix from the energy sector's ashes.
Right now, FANG's on yet another upswing after being knocked down to a level of support. Analysts might enjoy Diamondback Energy's current oil output, but in addition to that, it's one heck of a resilient stock – something that all technical analysts absolutely love.
Even from a somewhat "unknown" company.