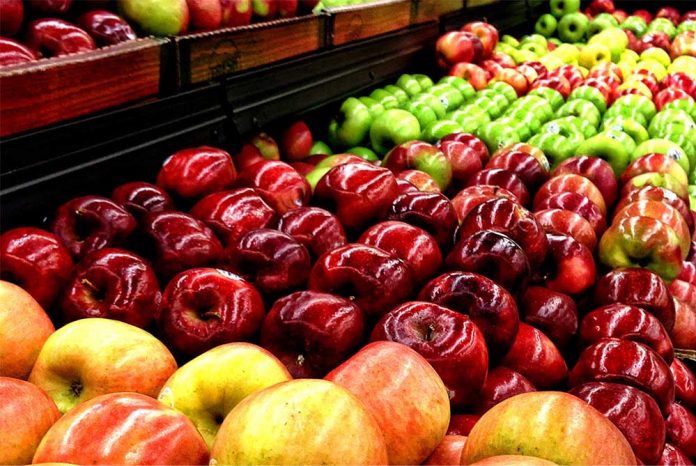 Hail to the superstore king, long may he (or in this case, it) live.
Walmart (NYSE: WMT), America's top grocery chain, hit a rough patch in mid-December. Share prices tanked following a 3-month long growth explosion in which company shares rose 15% – a big change for the typically slow-moving stock.
In Q3, investors found out that consumers were arguably stronger than ever. Unemployment was (and still is) low to boot. The economic slowdown never really happened, either, giving bulls the "green light" to buy U.S. blue-chips.
Over the last four weeks, though, sentiment has shifted dramatically for Walmart. Despite boasting a mammoth $514 billion revenue in 2019, yearly sales growth clocked in at a meager 3%. One of Walmart's strengths – its size – has quickly become a major weakness.
For a company as big as Walmart, aggressive growth is a relic of days gone by. The chain was founded in 1969 and has had plenty of time to dominate the marketplace over the years.
And since then, Walmart has done just that. Share prices are up roughly 10,000% since its IPO in 1970. The stock even managed to navigate the 2008 Financial Crisis somewhat successfully, logging an impressive gain of 13% from '07 – '09.
Now, Walmart believes it has its next "secret weapon" – something that will keep the bullish ball rolling well into 2020 and beyond.
The new technology, named Alphabot, enables faster picking, packaging, and delivery of groceries to online shoppers. Having been tested in Salem, New Hampshire's Walmart since mid-2019, Alphabot is close to nationwide deployment.
Thus far, company leadership is happy with the program's performance and believes it could be part of Walmart's bigger plans moving forward.
"Groceries [are] playing a great role in e-commerce growth," said Tom Ward, SVP of Central Operations, in an interview with CNBC.
"We're seeing that customers really enjoy using the service and that's why we keep trying to innovate in the space. […] We're really pleased with what we've seen in the last 12 months."
By reducing the time it takes for orders to reach customers, Walmart could make its red-hot grocery sales even better.
"By assembling and delivering orders to associates, Alphabot is streamlining the order process, allowing associates to do their jobs with greater speed and efficiency," said Brian Roth, senior manager of pickup automation and digital operations for Walmart U.S., in a statement.
"Ultimately, this will lower dispense times, increase accuracy and improve the entirety of pickup grocery. And it will help free associates to focus on service and selling, while the technology handles the more mundane, repeatable tasks."
And though Alphabot should, in theory, boost Walmart's bottom line, it will also draw criticism from anti-automation critics. They'll likely argue that by adding Alphabot, technology will once again replace human laborers. In the end, they'll say Walmart will benefit while Americans suffer.
However, historically, automation has only helped the economies of the world – not hindered them – as obsolete jobs transformed into new opportunities elsewhere. And if Walmart can make Alphabot a success, investors will share in the boosted profits, too. That might be hard to see at the moment, especially after WMT shares dropped 4% since December 18th.
But Walmart's technological retooling – coupled with its oversold stock – could be just what the doctor ordered for opportunistic traders, as bulls regain their faith in one of America's best-performing companies of all time.