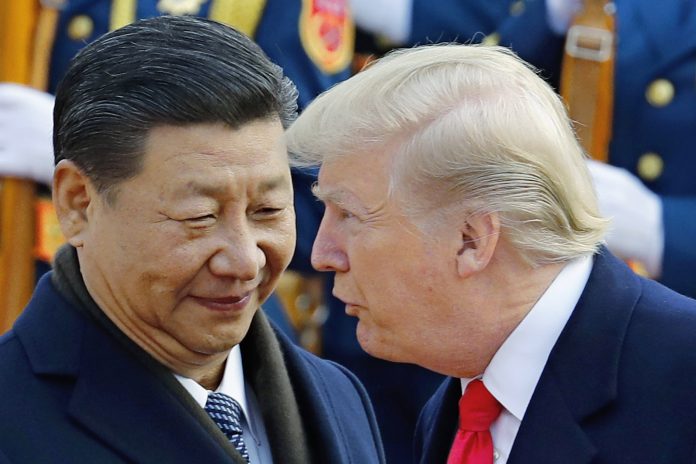 Iran's threatening America with a retaliatory strike after the White House authorized the assassination of Iranian Maj. General Qasem Soleimani. House Democrats impeached Trump. Elizabeth Warren just unveiled a new bankruptcy plan – one that would skewer lenders and make it easier to shed student debt.
These are all things that should have Wall Street concerned.
Instead, the market simply won't fall.
Equities opened lower this morning, but, as usual, ended up recovering by midday. The major indexes are trading "flat" as a result, as the S&P and Dow sit on minuscule losses of 0.09% and 0.11%, respectively. The Nasdaq Composite, meanwhile, is up 0.15% on the day, even though several "hot button" issues still linger over investors.
You know, the stuff that bulls don't seem to care about anymore.
Because today, according to a report from the U.S. Census Bureau, America's trade deficit fell to $43.1 billion in the month of November. That's the lowest it's been since Trump took office, and below consensus estimates of $43.6 billion.
Back when he was elected, Trump made reducing the trade deficit a priority. Two years later, after a prolonged trade war with China, we're finally starting to see progress.
"The stabilization in global manufacturing activity, and the trade truce with China, suggest that the drag on the US economy from weak growth overseas has now run its course," said Andre Hunter, senior U.S. economist at Capital Economics, in a note.
And with a phase one trade deal signing set for later this month, things could get even better. The trade deficit with China, which currently stands at $25.6 billion after falling $2.2 billion in November, came by way of a $1.4 billion increase in exports and an $800 million decline in imports. The import slump isn't expected to stick in December, but November's reading should improve Q4's GDP measurement.
Still, though, some analysts are concerned that reduced imports could simply be a reflection of waning business interest.
"This is on track to be a positive contribution for GDP growth in Q4, but for the wrong reasons," said Charles Schwab's chief global investment strategist Jeffrey Kleintop.
"Falling imports in every major category is what we see in this report, and that includes capital goods. That is not a good sign for business investment."
Regardless, if Q4's GDP numbers – and corporate earnings – impress, bulls are likely to keep the party going. Until companies start seeing an impact from reduced imports in their bottom-line, the deficit-fueled GDP boost will only embolden optimistic investors further.
Whether that translates to another protracted bull run remains to be seen.
But for now, it's likely good enough for the market, which seems intent on rising further still. New all-time highs are within striking distance, after all.
Until investors see a significant correction, it might make sense to keep buying.
Provided, of course, that Trump can avoid World War 3 with Iran. At this point, though, it looks like the real danger lies within the President's political opponents, not his military ones.
If bulls really thought Iran was going to spark a worldwide conflict, stocks would be sinking. They're not; and unless anything major happens, they'll resume their slow climb.
All while the trade deficit continues to shrink.