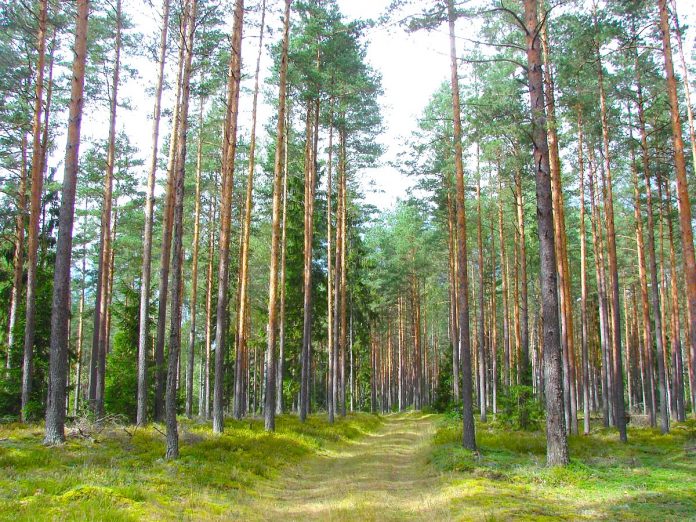 The market got hammered today after a weekend "burst" of international coronavirus cases. Over 800 are infected in South Korea. Italy confirmed 200 cases as well.
Stocks gapped lower to start the trading session, only to drop further by the afternoon. The Dow, S&P, and Nasdaq Composite fell 3.51%, 3.32%, and 3.05%, respectively. Very few stocks were spared from the mass sell-off and investors appear to be frightened.
They're not scared because think the outbreak will infect millions, though. Instead, the market's afraid of what's going to happen when Q1 earnings are released.
"The second-largest economy in the world is completely shut down. People aren't totally pricing that in," Larry Benedict, CEO of The Opportunistic Trader, said this morning.
"It seems like there's much more to come."
Overall, Benedict expects a correction from 10% to 15% over the coming weeks.
Warren Buffett, the "Oracle of Omaha" himself, feels differently.
"Business is down but it's down from a very good level," he said.
"You look at car holdings —railcar holdings, moving goods around. And there again, that was affected by the tariffs too because people front-ended purchases, all kinds of things."
Amidst the chaos, Buffett considers himself (and Berkshire Hathaway) as a "buyer," not a seller. Stocks are available for a flash 3% discount.
Why not take the leap? After all, long-term, the market has made a habit of recovering.
But that doesn't mean stocks will bounce back tomorrow. Or even this week. In fact, you could argue that a small correction could be arriving soon.
And if it is, looking for short-term bearish trades would be a good idea.
For example, Weyerhaeuser Company (NYSE: WY), a timberland REIT, is teetering on the edge of a cliff.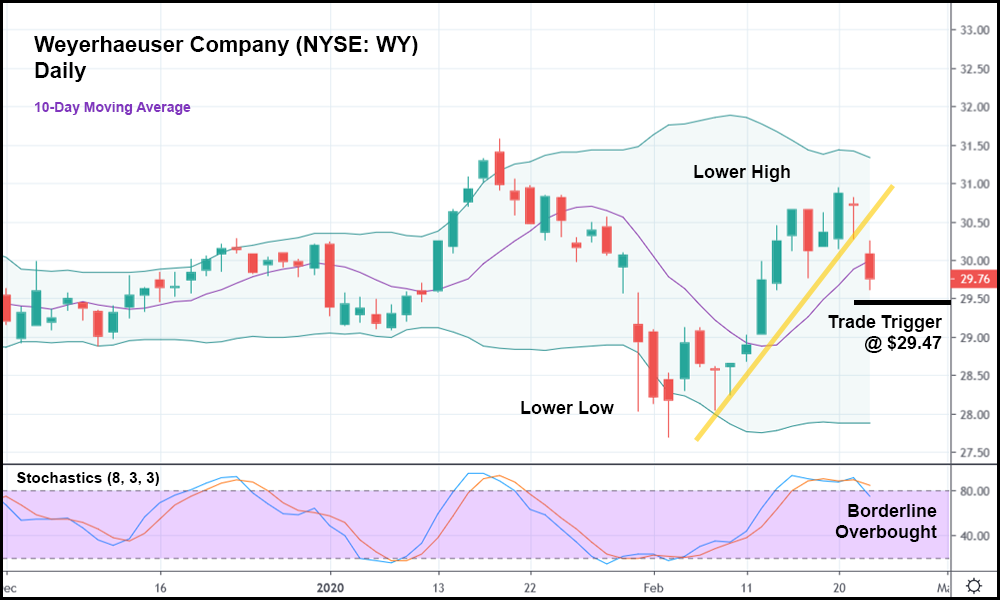 In the daily candlestick chart above, you can see that WY is in a very advantageous position for bears. The stock just set a lower low and a lower high, and the stochastics indicator suggests it's slightly overbought.
The 10-day moving average was just eclipsed, too. Best of all, the stock just broke out past its minor bullish trend (represented by the yellow trendline).
Should WY drop further, it might make sense to go short on the stock with a trade trigger of $29.47. At the current rate, that could easily happen tomorrow.
Additionally, WY looks somewhat disconnected with the general market, despite today's drop. Even if stocks recover this week, WY could still plummet.
Hopefully, for short-term bears, to a new lower low.