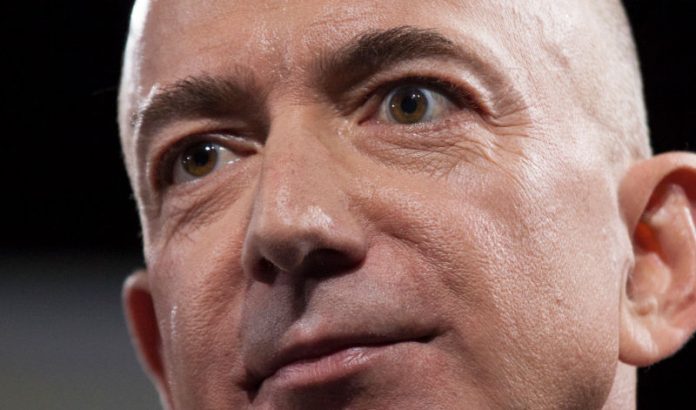 Two years ago, Jeff Bezos hinted that Amazon would enter the health care space.
Two years ago, healthcare companies smugly replied, "you can go ahead and try."
But now, executives from the sector's "top dogs" don't seem quite as confident in their ability to fight off Bezos & Co.
In fact, you could even say they've gotten a little nervous.
Back in 2017, however, that was not the case.
"I honestly don't believe that Amazon will be interested in the near future in the next few years in this market," remarked Walgreens CEO Stefano Pessina in a July 2017 earnings call.
And as recently as late last year, some companies still seemed unphased.
"I think we have a lot of capabilities and a value proposition that can compete effectively in the market," added CVS's CEO Larry Merlo said back in August.
But now, in 2019, sentiment in the healthcare sector has shifted dramatically, as evidenced by a slew of lawsuits targeting Amazon's new hires.
In April, CVS filed suit against former CVS Caremark vice president John Lavin after he announced that he'd be leaving the company to take a job with Amazon's pharmacy division, PillPack. The judge, who thought the hiring would provide an unfair competitive advantage to Amazon, blocked Lavin from entering his new position immediately.
But that's not all – back in January, UnitedHealth sued one of its employees for trying to "switch sides" when they applied for a new Amazon initiative called Haven, a joint employer health venture with Berkshire Hathaway and J.P. Morgan.
And though the healthcare companies have maintained a strong stance through all of this, the truth is that beneath the surface, they're terrified of how Amazon could quickly replace them.
Take the CVS lawsuit against Lavin, for example. Amazon ensured the court that they were in no way, shape, or form trying to compete with CVS Caremark's business.
CVS felt differently.
"Given its robust infrastructure, operational capacity, and distribution reach, Amazon-PillPack is uniquely positioned to negotiate directly with payers (insurers) and displace CVS Caremark's mail-based services," the company said.
In other words, CVS is afraid that Amazon's poaching Lavin in hopes of stealing Caremark clients (via insurance plans), undercutting their existing partnerships – something CVS claims is already happening with other firms.
"Most recently, Amazon-PillPack engaged in direct discussions with Blue Cross Blue Shield, a federation of 36 health insurance plans that cover more than 100 million Americans, to provide its members with prescription home delivery,"
And though judges may be stepping in to block Amazon's healthcare dominance for the time being, in the end, it might be un-preventable by lawsuits alone.
The real "battles" of the healthcare sector will be fought in FTC hearing rooms, where regulators will attempt to establish whether or not Amazon is hurting consumers with their actions.
They won't care if Amazon's foray into health results in an monopoly, because as we've seen in the past, the FTC doesn't give a hoot about monopoly busting.
All they want to do is protect consumers, and you can be sure that if Amazon gains control of the healthcare industry, it will likely result in lower prices and faster, more accurate deliveries. Consumers will get the benefit, while the current healthcare "whales" are harvested for blubber.
It's a win-win in Amazon's case, and as far as regulators are concerned, simply a symptom of what big American business has become – a group ultra-efficient mega-corps, delivering maximum value to the masses while inflicting grievous wounds to companies that can't "get with the times".
Sound scary? It shouldn't, it's peak capitalism at its finest. And until the Amazon empire falls, it'll be the model that all other companies aspire to follow.
At least, until it stops working.