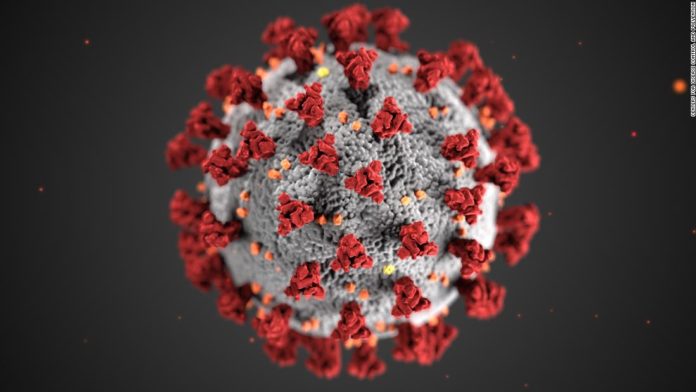 Another week, another new all-time high. Stocks continued climbing this morning after a better-than-expected jobs report boosted sentiment right alongside a new "miracle drug" from Pfizer. That's right, Pfizer's back with yet another Covid-fighting breakthrough.
This time, it's a treatment pill – not a vaccine – that's got bulls ready to buy once more. The drugmaker claims that its new Covid drug, when used in tandem with an existing HIV drug, reduced the risk of Covid hospitalization by 89%.
Former FDA commissioner and current Pfizer board member Dr. Scott Gottlieb said the pill is so effective, that it should virtually end the pandemic by January of next year.
The Labor Department, meanwhile, revealed that the US added 531,000 new payrolls last month vs. 450,000 expected. And while that was certainly positive news, it couldn't really hold a candle to Pfizer's "silver bullet" solution that, according to Gottlieb, will finally help the world get over Covid once and for all.
It's quite the claim. So too is an 89% reduction in the risk of hospitalization.
But is that 89% reduction accurate? It could be.
On the other hand, a Pfizer whistleblower told the British Medical Journal (BMJ) just a few days ago that the company falsified data, unblinded participants, and failed to log adverse reactions in a timely manner in its Covid vaccine trials.
These were the same trials that led Pfizer to boast a 90%+ efficacy rate when the drugmaker debuted its vaccine. Other companies reported similar efficacy rates as well at the time.
Since then, though, it's become abundantly clear that those efficacy rates completely overshot how effective the vaccines really were at preventing infection. In Israel, for example, roughly 80% of the population aged 12+ are vaccinated.
Yet the country is now enduring one of the highest infection rates in the world. The US even went so far as to issue a travel advisory for Americans, warning them not to go there due to the recent surge in Covid numbers.
Pfizer and other drugmakers were wrong about their respective vaccines. And that's okay – experts are wrong about things all the time. But many people (including investors) don't seem to realize that.
It's dangerous (for both your sanity and your portfolio) to blindly believe what experts say without giving it any second thought. Fed Chairman Jerome Powell and Treasury Secretary Janet Yellen both believed inflation would abate by the end of the year. They were wrong. The Fed's favorite inflation metric just hit a 30-year high.
Powell and Yellen also both thought supply chain problems would resolve themselves by the end of the year.
Several weeks ago, though, Powell admitted that supply constraints are "likely to last longer than previously expected, likely well into next year."
Wrong again.
And what about "herd immunity," which many experts said would be achieved in a country once 60%-70% of its population was vaccinated? 80% of Israel's population aged 12+ is vaccinated and Covid is still a problem there. In the US, 67% of the population has received at least one dose of a Covid vaccine.
Have any experts proclaimed that we've achieved herd immunity?
No.
It's because they were wrong when they laid out their herd immunity guidelines back in February and March of this year.
Experts are absolutely armed with more knowledge than the general public, but they're still human. They still make mistakes.
More importantly, they're as susceptible to corruption, greed, and coercion as anyone else. If the Pfizer whistleblower's accusations are credible, and the company really did cut corners during its vaccine trials, there's no reason to believe that Pfizer's newest Covid treatment works as well as the drugmaker claims.
US stocks are absolutely still in a "buy the news" market, as evidenced by today's price action. That doesn't mean, however, that investors should completely shut off their brains and instantly take every headline they see as gospel.
Pfizer researchers, along with many other experts, have repeatedly been wrong in the past when it comes to reporting efficacy rates for Covid-related drugs and vaccines. Odds are, individuals close to the company are overselling its new drug just like they did before.
That includes the "pandemic ending" prediction from Gottlieb – a Pfizer board member – which will only result in disappointment for bulls if it doesn't come true.
And, given Pfizer's track record, it probably won't.