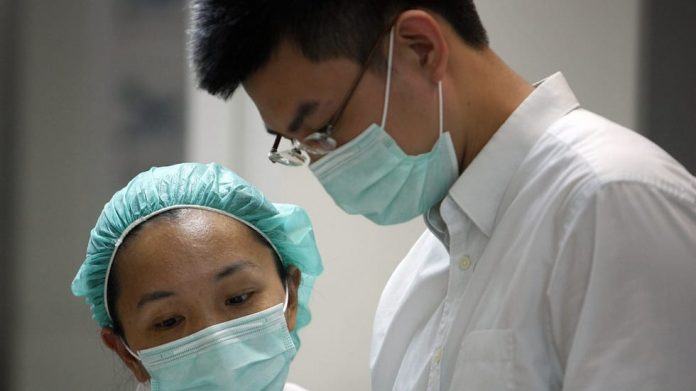 The "Wuhan" coronavirus made headlines two days ago.
Now, it's caused China to shut down two major cities: Wuhan (the city the virus was named after) and Huanggang, with plans to quarantine a third (Ezhou) on Friday.
Thus far, roughly 650 people around the world have been infected. There are confirmed cases in mainland China (634), Thailand (4), Hong Kong (2), Vietnam (2), Macau (1), Taiwan (1), Singapore (1), South Korea (1), Japan (1), Saudi Arabia (1), and the United States (1). 17 people have died.
Critics of the Chinese government believe that the mainland China numbers could be even worse, but state officials are underreporting to avoid causing widespread panic. The Lunar New Year holiday weekend – when hundreds of millions of Chinese are expected to travel – starts tomorrow. If China can't get a handle on the Wuhan virus soon, a major epidemic could quickly develop.
As it stands, there's no vaccination or cure for Wuhan. Researchers are working around the clock to produce a solution, but for now, the virus remains unopposed by modern medicine. With an incubation period of one week, there's no telling how many are truly infected quite yet. There are likely many carriers of Wuhan that have yet to experience any symptoms.
The scientist who originally discovered the true nature of the virus, Leo Poon, believes it may have originated from an animal before spreading to humans.
"What we know is it causes pneumonia and then doesn't respond to antibiotic treatment, which is not surprising, but then in terms of mortality, SARS kills 10% of the individuals," said Poon, a virologist from the University of Hong Kong. SARS was also a coronavirus, much like Wuhan, and produced similar (if not identical) symptoms.
There's no specific treatment for Wuhan yet, but symptoms typically go away on their own. Experts advise seeking care immediately for those that live in affected regions and start feeling intense cold-like symptoms.
Doctors are currently recommending pain and fever medication to the infected, along with fluids, rest, and plenty of sleep.
Thankfully, the Wuhan fatality rate remains lower than SARS, currently tracking at around 3%. That could rise, however, in the coming weeks as more cases are discovered.
But for the time being, the SARS-like virus isn't quite as bad as SARS was in 2003.
That's not stopping investors from reacting poorly to the outbreak, though. The S&P, Dow, and Nasdaq Composite are all down as of midday, -0.50%, -0.70%, and -0.20%, respectively.
The Lunar New Year holiday, which lasts seven days, comes to an end on January 30th. Sometime around then, we'll likely have a better grasp of how far the virus has reached. The SARS outbreak infected over 8,000 people at its height 2003, spanning 29 countries and killing 774.
If Wuhan reaches epidemic status like SARS did, the market could easily log double-digit losses in a matter of weeks. That's exactly what happened when SARS hysteria hit a fever pitch almost 17 years ago.
And unless the World Health Organization can put a lid on Wuhan soon, investors might see a similar correction. That's not to say a downturn is certain, though.
Until stocks truly begin falling, there's no reason to panic. But that doesn't mean bulls should keep buying in what has become a "make or break" moment for equities. Staying nimble as an investor has always been important.
These days, however, it could be critical in avoiding significant losses.
Especially if Wuhan runs rampant; an outcome that bears are morbidly preparing for.