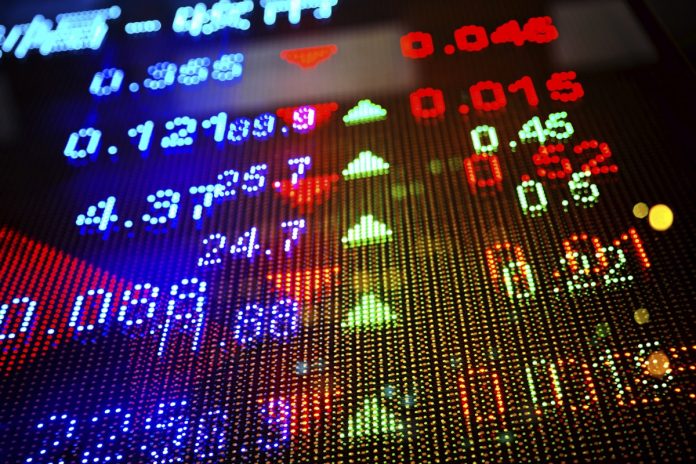 Just when it looked stocks were making a comeback, the market fell yet again. Today it was a Fed rate cut that did the deed, confirming to investors that the coronavirus was a legitimate threat.
"The coronavirus poses evolving risks to economic activity," the central bank said in a statement.
"In light of these risks and in support of achieving its maximum employment and price stability goals, the Federal Open Market Committee decided today to lower the target range for the federal funds rate."
In a news conference shortly after the rate cut was announced, Fed Chairman Jerome Powell said:
"[We] saw a risk to the economy and chose to act."
He continued, adding:
"The magnitude and persistence of the overall effect on the U.S. economy remain highly uncertain and the situation remains a fluid one. Against this background, the committee judged that the risks to the U.S. outlook have changed materially. In response, we have eased the stance of monetary policy to provide some more support to the economy."
Powell said he cut rates for a good reason. The market was having none of it.
Neither was President Trump, who asked for a rate cut via Twitter early in the morning. He still wasn't happy even after Powell's press conference.
"The Federal Reserve is cutting but must further ease and, most importantly, come into line with other countries/competitors," the President tweeted.
"We are not playing on a level field. Not fair to USA. It is finally time for the Federal Reserve to LEAD. More easing and cutting!"
By today's close, the Dow, S&P, and Nasdaq Composite had all fallen over 2.80%.
But that doesn't mean it's all doom and gloom. In fact, during the carnage, a few stocks did quite well.
Some, like Yum China Holdings (NYSE: YUMC), might even go on a short-term rally.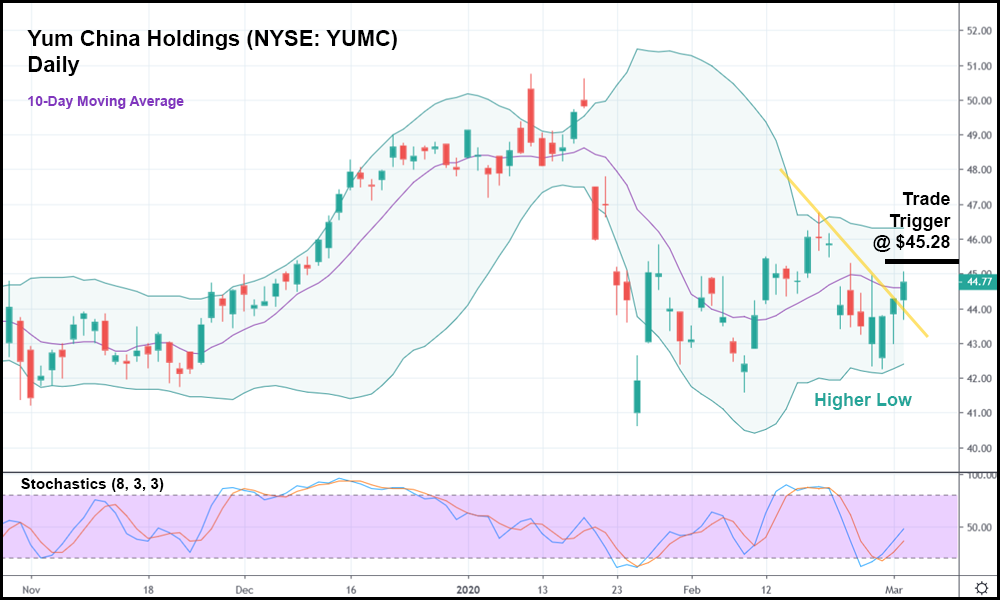 In the daily candlestick chart above, you can see that YUMC, despite all the selling over the last week, hasn't completely collapsed. Yes, it's a Chinese company, and yes, it's coronavirus sensitive.
But it also just set a higher low and broke out above its minor bearish trend – two indicators that a recovery could be arriving soon.
If YUMC trades above today's high by a significant amount, it might make sense to go long with a trade trigger of $45.28. From there, if the general market keeps rising, YUMC should flourish, potentially achieving a new 2020 high in the process.