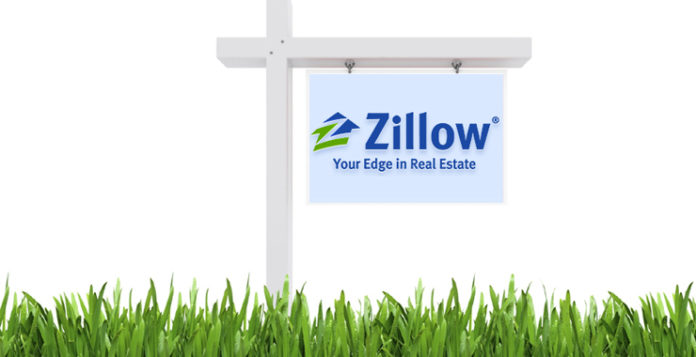 For weeks, it looked like another market-wide "crunch" was in the works.
Today, it finally happened.
The Dow (-2.70%), S&P (-2.60%), and Nasdaq Composite (-2.20%) all fell in what was the market's worst trading session since June 11th, when stocks plunged for massive losses.
New Covid-19 infections in Florida were largely responsible for driving equities lower this morning. The state endured a spike of 5,508 cases on Tuesday – a new daily record. Its positivity rate, which measures the number of coronavirus tests that came back positive, surged from 10.82% to 15.91%.
At its lowest, the Dow dropped more than 800 points in response to the data.
California saw its confirmed cases leap, too. More than 7,000 Californians tested positive for Covid-19 on Tuesday. Meanwhile, Texas infections jumped by 5,489.
It was bad enough to prompt a response from New York, New Jersey, and Connecticut, all of which ordered out-of-state visitors from certain "hotspot" locations to self-quarantine for two weeks.
"The latest coronavirus news is not positive for the stock market which was betting the worst of the pandemic recession was behind us," Chris Rupkey, chief financial economist at MUFG, said.
Want more FREE research and analysis on the best "unseen opportunities" in the markets?
"All the hopes of investors looking for a better economy to improve the bottom lines of companies shut down in the recession have been dashed. Forget about the fears of the virus coming back in the fall, the number of new cases and hospitalizations in states like Arizona, Texas, and Florida says the threat is happening right now."
Companies that zoomed on speculative interest were particularly wounded in the selling today. Airlines, cruise ship carriers, and even retailers got whacked.
One stock – Zillow Group Inc. (NASDAQ: Z) – saw significant losses, but was mostly overlooked by analysts and investors after trading closed.
Over the next few days, however, it could be one of the market's biggest losers if the selling continues.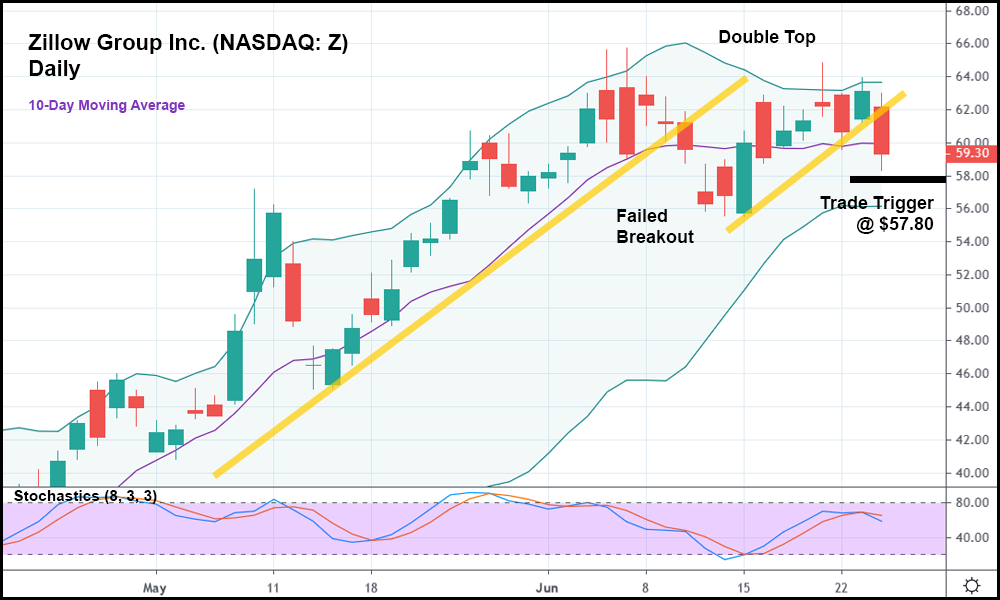 Z, which actually gave us a trade setup in early June after forming a top, has been chopping sideways ever since. The stock failed to truly break out, but now that it's formed a double top, Z's looking like a great opportunity for short-term bears.
And today specifically, Z closed below the 10-day moving average and its minor bullish trend (represented by the right-most yellow trendline).
If Z trades below today's low by a significant amount, it might make sense to take the stock short with a trade trigger of $57.80.
From there, Z will likely encounter key support at the June 15th low. A break out past that level of support could lead to a massive collapse as shareholders jump ship with their post-crash profits.
And while that might be bad news for the "buy, hold, and hope" crowd, it's also music to the ears of short-term traders.
Especially if the broader market sell-off intensifies. Which, at this point, seems likely.