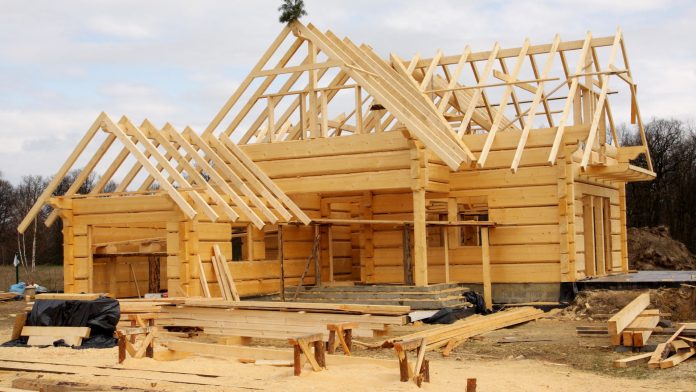 A trade war, impeachment proceedings, and slowdown fears.
It's not even the new year and 2020's already packed to the gills with several significant sources of stress. CEOs think it could be a period of major growth, but still, there's plenty for investors to be afraid of.
And as of this morning, based on information from realtor.com – a website that holds one of the largest databases of housing statistics in the world – we can add a U.S. housing shortage to the list.
The web-based real estate platform reported that in 2020, sales of existing homes are expected to fall 1.8% year-over-year. Home prices will plateau nationwide, rising just 0.8% annually, and actually drop in 100 of America's largest metropolitan markets – including Detroit, Chicago, Miami, Las Vegas, Dallas, St. Louis, and San Francisco.
It's a shocking revelation to both analysts and investors alike. The economy, despite struggles in American manufacturing, appears generally strong. Homebuyer demand remains high as well.
Shouldn't that be enough to avoid a housing crisis?
According to realtor.com, no, not at all. Because these days, the housing market is in a completely unique position – one that could spell disaster for the economy and home values.
"Real estate fundamentals remain entangled in a lattice of continuing demand, tight supply and disciplined financial underwriting," said George Ratiu, realtor.com's senior economist.
"Accordingly, 2020 will prove to be the most challenging year for buyers, not because of what they can afford but rather what they can't find."
Realtor.com argues that it's not about weak buyers, but a lack of inventory. The number of available homes has been decreasing annually for years, and now sits at the lowest it's been in a long while.
As supply drops, price increases – it's basic economics.
But realtor.com analysts say that home values are already too high, and should they rise further in 2020, could end up pricing buyers out of the market entirely.
And as usual, the blame will be placed on millennials – a generation of youngsters that continue to get the short end of the economic stick.
"While millennials share many similar traits with prior generations, they have been marked by a delay in major life milestones, including starting a family and purchasing a home," Ratiu said.
"Millennials not only purchased a higher-priced first home but faced with growing families, many of them skipped the traditional starter home and moved straight to a mid-priced, trade-up home."
Thankfully, due to rising home values, homebuilders are in a great position to do well next year – meaning more homes will be built.
But it might be too little, too late to fix the problem. Home building corporations could enjoy a short-term profits boost as a result.
Long-term, though, a true crisis would hurt homebuilders immensely along with the rest of the market.
"We believe homebuilders are poised to enter 2020 with some of the strongest supply/demand fundamentals we've seen in the 10-year housing recovery to date," wrote Raymond James housing analyst Buck Horne in October.
"Homebuyers responded convincingly to lower mortgage rates this summer, leading to a re-acceleration of home price appreciation across most markets."
If the housing market can avoid a crash next year, it could be the turning point for another economic boom – potentially even more-so than a U.S./China trade deal. At that point, everyone would be happy.
Homebuyers and sellers included.