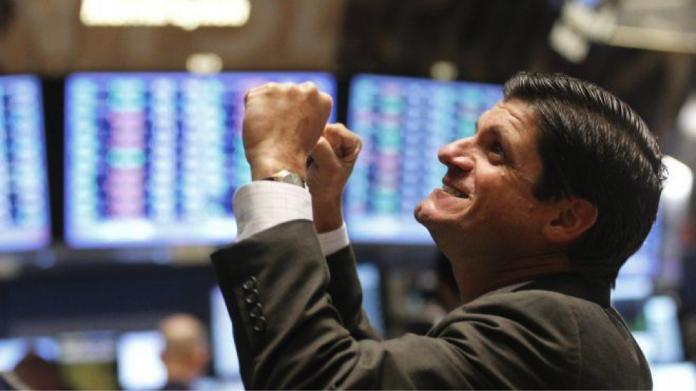 Remember those payroll estimates from Wednesday? You know, the ones that predicted a huge U.S.  jobs report miss?
It turns out they were total hogwash.
Moody's Analytics and Automatic Data Processing (ADP) – the firms that reported the estimates – believed a meager payrolls gain was on its way, well below Wall Street expectations. Based on their findings, both companies thought the trade war was finally going to affect American labor.
But this morning, upon the release of the jobs report, they weren't just wrong.
They were embarrassingly wrong.
Today's numbers saw a 266,000 payroll increase for November, blowing past the 187,000 consensus estimate. 44,000 of those jobs were GM employees returning to work, but even without them, the jobs report still impressed.
Unemployment fell to 3.5% a – 50-year low – beating the estimated 3.6% figure as well.
The market soared as a result, launching the major indexes back toward their all-time highs. The S&P, Dow, and Nasdaq Composite were up 0.96%, 1.10%, and 0.90% respectively.
"Bottom line, America is working," said Larry Summers, director of the National Economic Council, on CNBC's Squawk on the Street.
"These are very strong numbers. These are happy numbers; these are sunny Friday numbers."
Squawk and Mad Money host Jim Cramer added that, love him or hate him, people need to start giving President Trump credit for the bull market.
"You can't contradict that these are the best numbers of our lives. You can't," he said.
"People don't want to say good things [about the economy]," Cramer added.
"It doesn't matter whether you hate [Trump] or like him, these are real numbers."
He then turned his focus to unemployment.
"This is the best number I've ever seen in my life. Fifty years ago, that number was a curse. Now it's a blessing," Cramer said, referring to the labor shortage that limited growth 50 years ago.
"I don't see inflation. I don't see recession. The president can walk away from the table with this number. In the end, the Chinese are going to have to put jobs here."
In this case, Cramer hit the nail-on-the-head – Trump's got the U.S. economy on a roll. Why kowtow to China's demands?
Today's jobs report may have given Washington the ammo it needs to win the trade war, which would obviously be a very bullish outcome for investors.
But the strong numbers may also allow Trump to scorch Beijing come December 15th, when new tariffs are scheduled to go into effect should the "phase one" trade deal negotiations fail.
China says that it needs a tariff rollback to take place before reaching a deal. Now, Trump can be as patient as he wants.
Which means he could simply wait for Xi & Co. to implode before granting a surrender.
So, as of early December, the Q4 slowdown everyone feared seems to have been avoided. With Americans working at near-historic levels, consumers may get even stronger – something that was unthinkable over the last few months.
And if the market keeps rising next week, the bull run will officially resume. Stocks could possibly gain a head of steam that a new set of tariffs wouldn't be able to stop.
Even with impeachment proceedings attempting to distract bulls until then.