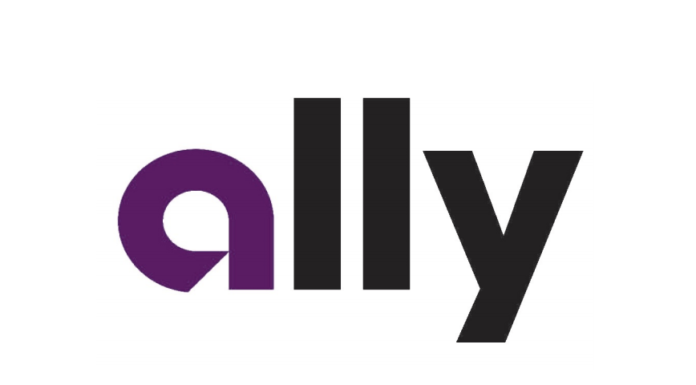 Stocks jumped higher this afternoon, led by the usual FAANG suspects as investors doubled-down on their Big Tech bets.
It was another case of "different day, same story," but accented by better-than-expected unemployment data. The Labor Department released weekly jobless numbers for the week ending August 1st, and bulls found out that only 1.186 million new unemployment claims were made. Economists polled by Dow Jones expected a larger figure of 1.423 million. The jobless "beat" suggests that the labor market could finally be over the hump.
To Jefferies' money market economist Thomas Simons, however, this morning's data doesn't necessarily mean the U.S. is out of the woods just yet.
"The overall tone of the jobless claims data is the best it has been in 3 weeks or so," Simons said in a note. "The decline is the biggest since the week of June 6, so the data does not have the same sort of 'stalling out' theme that we have seen in recent weeks. However, one cannot help but notice the date of the reference week, August 1, which is the day after the $600 per week enhanced benefit provided by the CARES Act expired."
He continued, asking:
"Is the drop this week related to an improvement in the labor market? Or is it related to folks who had some agency in their employment situation electing to collect the benefit rather than return to work now no longer being able to do so?"
With plenty of unknowns remaining, investors weren't exactly sure what to make of the most recent unemployment report. What they did feel confident about, though, was the continued strength of the tech sector. Facebook (NASDAQ: FB) popped for a 6% gain today while Apple (NASDAQ: AAPL) climbed 3.5%.
The July jobs report debuts tomorrow and economists expect a monthly payroll gain of 1.264 million. If FAANG keeps rising and U.S. labor beats that estimate, the general market could easily see another lift like it did today.
That's what makes the next few days so intriguing for short-term traders. Certain companies – like Ally Financial (NYSE: ALLY) – appear poised to soar if the data skews positive.
Even with coronavirus cases rising and lawmakers still at odds over unemployment aid.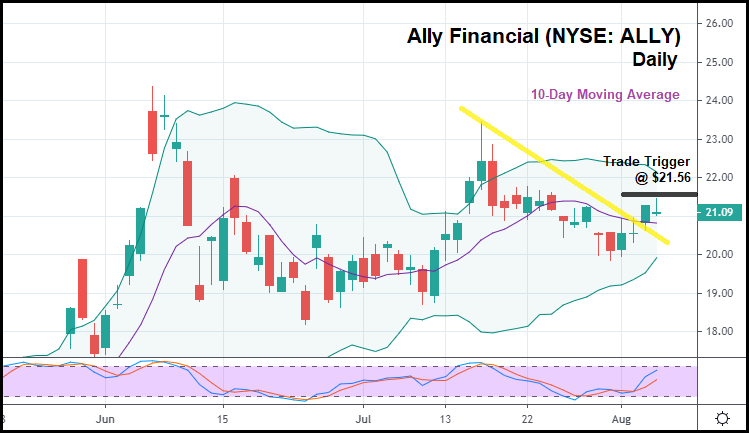 ALLY, as seen in the chart above, has been stuck in "sideways chop" since mid-June when it peaked. There are plenty of other stocks that have followed this pattern (and not just in the financial sector), and much like ALLY, they too look ready to burst.
What makes ALLY unique is that – unlike many other stocks – it has been the recipient of large price swings. Yes, it's endured plenty of volatility, too, but that shouldn't exclude the stock from trade consideration.
Yesterday, ALLY also closed trading above its minor bearish trend (represented by the yellow trendline) and the 10-day moving average. Today, it closed for a loss, but it also opened and closed above the 10-SMA and its bearish trend.
For that reason, it might make sense to take the stock long with a trade trigger of $21.56, just above today's high. As an added bonus, if the recent low holds, ALLY will have set an important higher low that should lead to greener pastures for shareholders.
And even if Big Tech doesn't continue its fantastic run, ALLY could still surge as a member of the beat-up financial services industry.