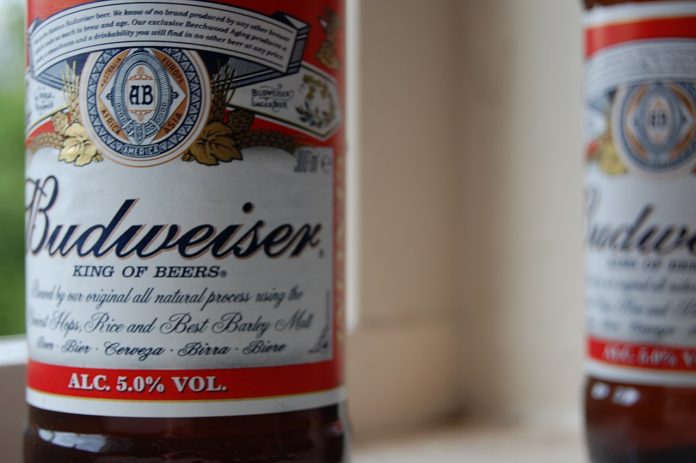 Canadian-based cannabis maker Tilray saw its shares rise considerably yesterday when it announced a partnership with alcoholic conglomerate Anheuser-Busch, the maker of Bud Light, Michelob Ultra, and ultra-bargain beer Natural Light – often referred to as "Natty Daddy" by scores of partygoing, penniless college students.
Tilray is now the third cannabis company this year to team up with a major beverage producer in a bid create a wide assortment of THC-infused alcoholic drinks. While that could potentially be one of the worst ideas ever, the hangover is likely still a long way off, and there is a lot of money left to be made.
"This Bud's for You" Takes on New Meaning as Anheuser-Busch and Tilray Announce New Research Partnership
Tilray Inc. (NASDAQ: TLRY), one of Canada's premier cannabis growers, announced on Thursday that it had signed an exclusive research partnership with Anheuser-Busch (NYSE: BUD), and more specifically, Anheuser's Canadian subsidiary, Labatt Breweries of Canada. The deal is strictly for a research partnership, and Anheuser will not be purchasing any equity in the company—at least not yet.
Tilray shares skyrocketed after the deal was announced, opening 13% higher before settling down to $78.25 per share, a more modest gain. Rival cannabis companies Cronos Group (NASDAQ: CRON) and Canopy Growth (NYSE: CGC) saw modest gains on the news as well.
Despite the good news for Tilray, it's clear from the chart that shares are suffering through a month's long bear market. This will likely continue while investors hang on the sidelines, waiting for the industry to consolidate and regain its footing after making a parabolic rise earlier this year.
Here's How the Tilray-Anheuser Deal Compares to Rival Partnerships in the Cannabis and Beverage Industries
Tilray will now join Cronos Group and Canopy Growth Corp as heavyweights in the industry attempting to fuse THC with a various assortment of beverages. Unlike Cronos and Canopy however, Tilray is splitting R&D costs with Anheuser-Busch 50/50, with each company dropping as much as $50 million to concoct what will almost certainly be alcoholic drinks infused with specific cannabis strains.
The CEO of Tilray, Brendan Kennedy, in a phone interview with MarketWatch, stressed the "partnership" role of Anheuser-Busch, noting that it was still too early to "give up control of our own destiny."
"We obviously want to partner with other global pioneers and other leaders in their respective sectors," said Kennedy. "Other companies have bought two of our competitors in this industry and it's far too early for a transaction like that."
Want more FREE research and analysis on the best "unseen opportunities" in the markets?
The deal itself is on a much smaller scale than the past two mega-investments within the cannabis industry (Cronos + Altria Group (NYSE: MO), and Canopy + Constellation Brands (NYSE: STZ)). Altria Group, the owners of Marlboro, bought a 45% stake in Cronos just two weeks ago for $1.8 billion. And Constellations Brands, owners of Modelo, Corona, and an assortment of wine and spirit brands, paid a whopping $4 billion for a piece of Canopy Growth Corp.
Consolidation in the Cannabis Industry Could Mean Big Gains for Investors—If They Choose the Right Company
The cannabis industry is still in its infancy, and speculation's been the name of the game for some time now. That kind of roller coaster can make speculative traders a lot of money, but the majority of investors are staying out—at least for now—and playing the waiting game until the industry settles, letting the competitive landscape become a little more clear.
As it just so happens, the market is beginning to consolidate around three key players: Cronos, Canopy, and now, Tilray Inc. These three companies will be the ones to watch (and possibly invest in long-term) for 2019.
Will there be room for more than one top producer? Only time will tell, but these companies still have a ton of growing to do – something that should continue to drive share prices until a "final showdown" among the cannabis big dogs occurs sometime in the future.