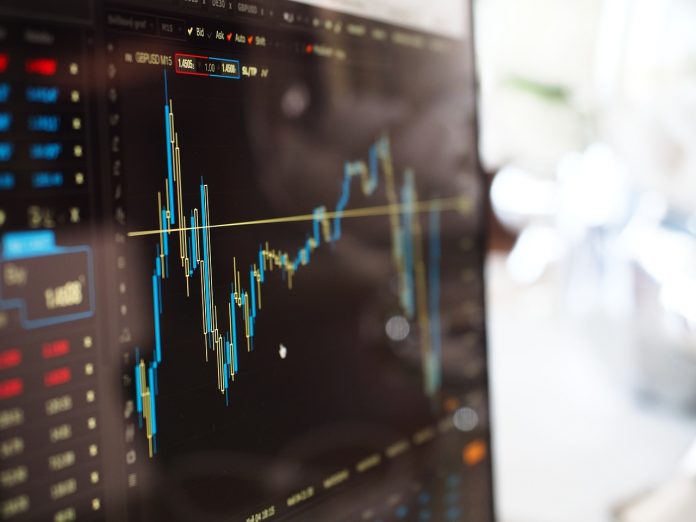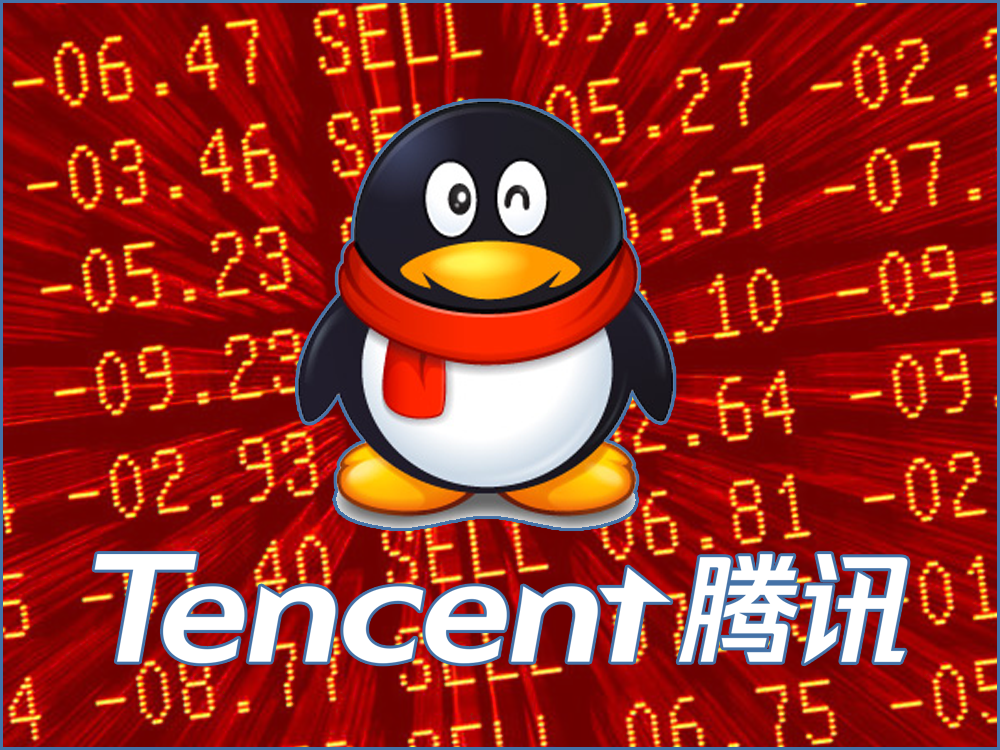 Online gaming company Tencent Holdings Ltd. posted negative profits for the first time in an earnings report in over a decade on Wednesday, spurring massive selloffs and dragging the rest of the Hang Seng Index (and even the U.S. tech sector) down with it.
For those who didn't catch the earnings call, here are the highlights, in all their devastating glory:
The company reported its first profit decline in 13 years.
Net income fell to 17.9 billion yuan (US$2.6 billion) in the second quarter, down significantly from its average of 19.3 billion yuan.
Mobile gaming revenue dropped 19% from Q1.
Revenues rose 30% to 73.7 billion yuan, but that figure falls far short of even the lowest market estimates, and marks the slowing expansion since 2015.
So what caused the most recent exodus from yet another tech giant?
A Freeze on New Games by Chinese Regulators Has Tencent on the Defensive
Spooked investors have been selling off Tencent stock for days, fearful that a Chinese regulation to freeze all new game approvals has taken its toll on the social media gaming giant. This regulatory restructuring — now in its 5th month — has all but cut off the flow of new video games to hundreds of millions of Chinese consumers.
"There's a temporary suspension on the monetization approval mainly because of a restructuring of officiating bodies at the senior government level," said Martin Lau Chi-ping, the president of Tencent, during a conference call on Wednesday after the negative earnings report. "A lot of games have not been approved."
Clearly, the freeze is having a significant effect on the company's earnings.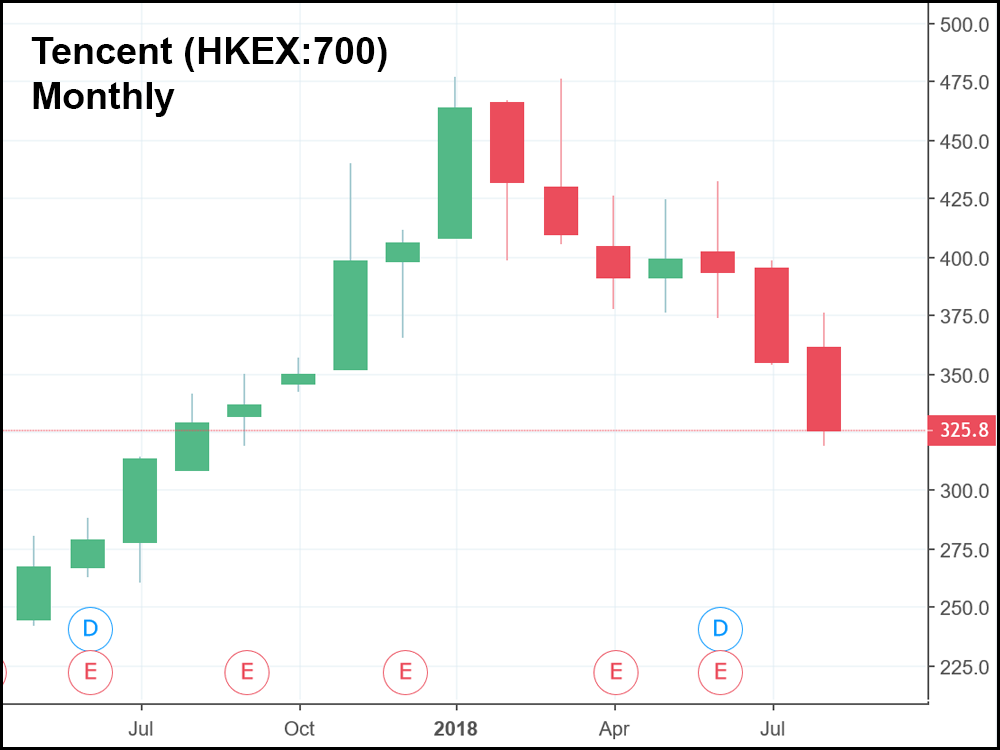 Wild Ride: Tencent has seen huge growth for years, but encountered major headwind in 2018
Tencent has lost over $160 billion in market value since it peaked in January, and the sell-off is gaining speed as the Chinese economy remains closed off from their most essential services.
On top of that, Tencent has failed to get approval to charge fees for some of its most popular tactical tournament games, and the aforementioned delay of new video game imports into the country (for which Tencent sells in-game items through their social media apps) has eliminated a huge chunk of the company's revenue.
"Tencent's gaming business did even worse than expected," said Li Yujie, an analyst at RHB Research Institute in Hong Kong. "Despite having a lot of players for Player Unknown's Battlegrounds (PUBG), its inability to monetize the game is causing a slowdown in revenue growth."
China Breaks Tencent. Tencent Breaks Tech Stocks.
Well…there's likely some hyperbole to that statement, but the reality is tech stocks around the globe were under heavy pressure on Wednesday, with many investors concerned that Tencent would soon fall off a cliff, just like Facebook did weeks earlier.
The bad news from Tencent, along with continued fears a strong U.S. dollar, dragged the Hang Seng down to its lowest point since July 2017, to a close of 27,323.59.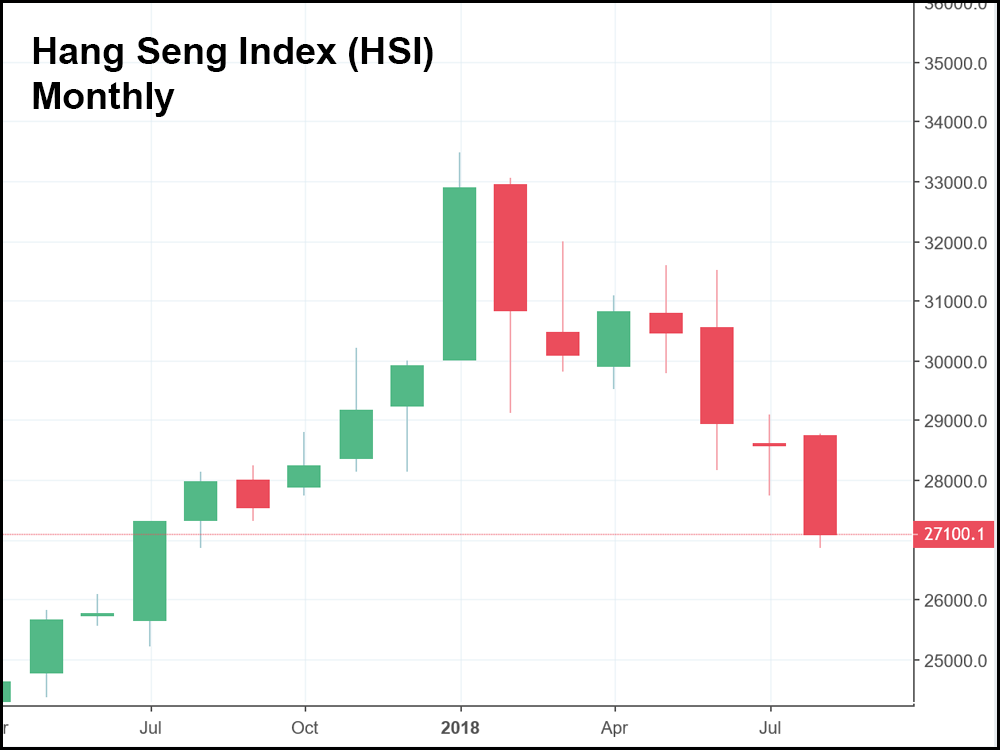 Tencent has closely followed the Hang Seng since its peak in January of 2018
And tech stocks in the U.S. saw serious selling on Wednesday as well. The NYSE Fang+ Index fell 2.8 percent, led by Netflix, Tesla, and Alibaba:
Netflix (-4.4%)
Tesla (-3.9%)
Alibaba (-3.5%)
Twitter (-3.4%)
Facebook (-2.5%)
Baidu (-2.2%)
Alphabet (-2%)
Amazon (-1.6%)
Nvidia (-1.6%)
Apple (-0.5%)
In other words, it was a bad day for tech stocks – driven by a Tencent earnings "miss" caused by Chinese regulators.
It's Not Just China That Pays the Price of Its Censorship and Closed Economy. It's the Entire Global Marketplace
Tencent is no stranger to Chinese regulatory hurdles. The Shenzhen-based company is China's most valuable gaming and social media company, and has deep ties to other sectors of the economy. So it makes it even more incredible to watch the Chinese bureaucracy hamstring one of its most lucrative corporations.
As Bloomberg notes, "the very government that has favored Tencent as a technology champion is now directly hurting its results, with the bureaucratic shakeup in Beijing blocking its path to making money from games."
China continues to close itself off from the world, paying lip service to free trade and an open economy, all while creating a closed-off environment for its technology, services, and most of all…
Its people.
Make no mistake, this is a push toward additional censorship and economic control. If the Chinese continue down this path, it won't be Donald Trump that destroys them – it will be China itself.