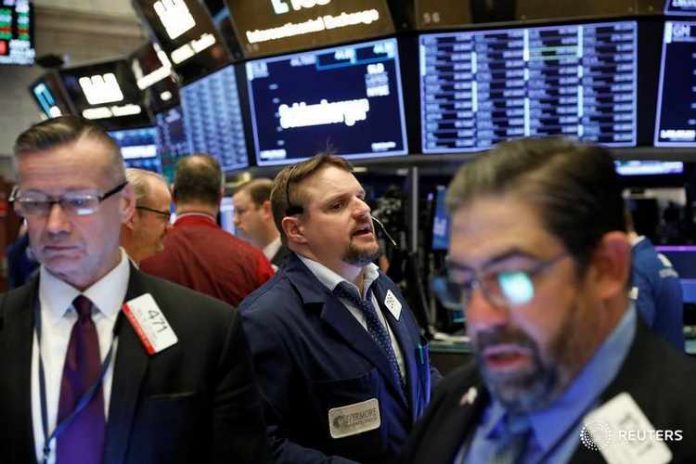 Coronavirus infections are starting to level off. The Chinese government claims that the outbreak's under control. As of yesterday, there were roughly 42,000 confirmed cases, marking a decrease in the virus' once exponential transmission rate.
That's great news for investors, right?
It certainly seems so, but only if China's numbers are legitimate.
Over the weekend, leaked footage from Chinese hospitals hit the internet, revealing overburdened treatment centers and containment workers.
Several experts – like Chinese University of Hong Kong Professor David Hui Shu-cheong – believe that China is underreporting how many are truly infected.
"The official tally in Wuhan could be 'just the tip of the iceberg'," he said.
"Because it only reflected the acute cases where patients were admitted to hospital."
And if underreporting is actually taking place, much of it is likely accidental. Statisticians have speculated that simply keeping track of confirmed cases, deaths, and recoveries is nearly impossible in a country of over 1.4 billion people. China's numbers are recorded manually by medical staff and government officials, primarily at hospitals.
Want more FREE research and analysis on the best "unseen opportunities" in the markets?
The potential for missed diagnoses outside of treatment centers is significant.
Dr. Brian Jarman, a retired Imperial College London professor, sees the outbreak accelerating – not slowing down – over the next few weeks. Five days ago, he released a predictive model that expects 67,409 cases and 1,304 deaths by February 13th.
By February 20th, Jarman's model predicts 116,444 cases and 2,214 deaths.
By the end of the month, February 29th, 119,230 cases and 3,741 deaths.
As it stands, Jarman's forecast could still prove accurate long-term. His model has the virus spreading faster than in reality but remains relatively close to what's being reported (assuming China's numbers are accurate).
And even if the outbreak continues, billionaire investor Ray Dalio says its "real" effects on the market will be limited.
Particularly once the virus levels off further.
"Because of the temporary nature of [the outbreak], I would expect more of a rebound," Dalio said.
"It most likely will be something that in another year or two will be well beyond what everyone will be talking about."
Investors seem to share Dalio's opinion, as reflected by a market that continues to climb. That doesn't mean the coronavirus won't have any longer-term effects on stocks, though. Some companies – especially those that do business in China – are already asking analysts to revise their Q1 expectations.
Under Armour (NYSE: UAA), for example, just said that it expects the outbreak to lower sales by roughly $50 million to $60 million during the first fiscal quarter. UAA shares tumbled 18% as a result.
"While the stock market assumes no impact from the virus as we continue to chug higher, expect much more of this kind of talk as companies figure out the full effect," said Peter Boockvar, Bleakley Advisory Group's chief investment officer.
"For many companies, these sales will not be made up."
And so, if the market is determined to go higher, the coronavirus likely won't prevent it from doing so right now. The real effects will be seen when the Q1 earnings season arrives in several months.
Until then, and until stocks indicate otherwise, the bull run might officially be back on.
Provided that another coronavirus "bombshell" doesn't hit the headlines, of course.