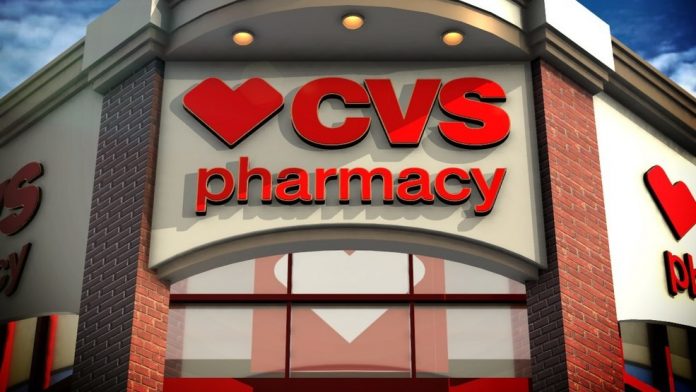 The House finally signed the Senate's stimulus package bill today. Worth $2 trillion, the relief plan will be used to keep the U.S. economy afloat during the continued coronavirus outbreak.
It's something investors were waiting on for days, and now that they've got it, the market has lost its momentum. The historic 3-day rally is over.
A re-testing of last Monday's low could now be on the horizon.
Sentiment shifted once again after investors learned that the U.S. leads the world in confirmed coronavirus cases. Johns Hopkins reports 92,000 cases stateside, alongside 1,380 deaths.
Unemployment spiked this week, too, as jobless claims hit a record high of 3.3 million. Thousands of small businesses have, sadly, already closed up shop.
"This is going to be an economic fallout. We're seeing in two weeks what we would normally see maybe in a year and a half or two years," Gregory Faranello, head of U.S. rates trading at AmeriVet Securities, said.
Maneesh Deshpande, Barclays' chief U.S. equity strategist, believes the market is due for another drop before the coronavirus subsides.
"We believe medium-term risks are skewed to the downside after this rally," he said in a note.
"Two other uncertainties facing investors (the length of the economic quarantine required to contain the virus and the ultimate economic damage) remain unresolved."
On the other hand, it could be argued that stocks are likely undervalued as a result of just how intense the recent crash was. The market might rise even if coronavirus cases do, too.
One stock in particular – CVS Health Corp (NYSE: CVS) – actually missed out on much of the Tuesday – Thursday rally. If equities are headed north again next week, CVS could erupt for a rapid gain.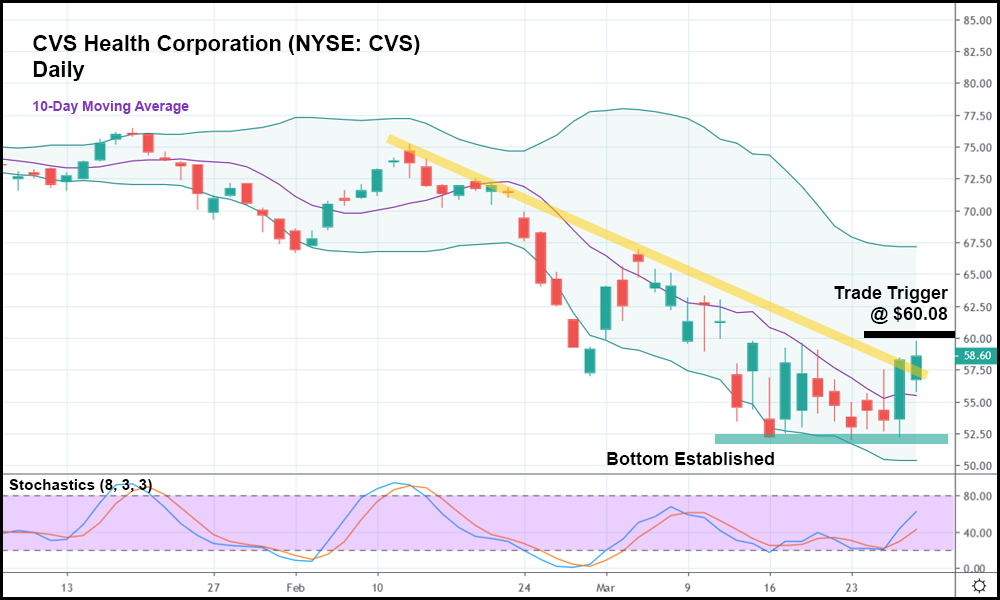 In the daily candlestick chart above, you can see that CVS, much like every other stock, has done little but drop since the outbreak began.
Today, however, CVS broke out above its minor bearish trend (represented with the yellow trendline) after establishing what looks like a solid bottom over the last few weeks.
In addition, the stock is now trading above the 10-day moving average. Should it rise further, it might make sense to go long on CVS with a trade trigger of $60.08, just above the stock's daily high.
From there, CVS has plenty of room to run. Resistance at the March high ($313.84) looms overhead but still remains 18% away from our trigger price. For that reason, even if CVS doesn't see a true "moonshot" moving forward, it could still generate a great return in a short amount of time.
Which, these days, is something all traders can appreciate as stocks linger nervously near a recent key low.