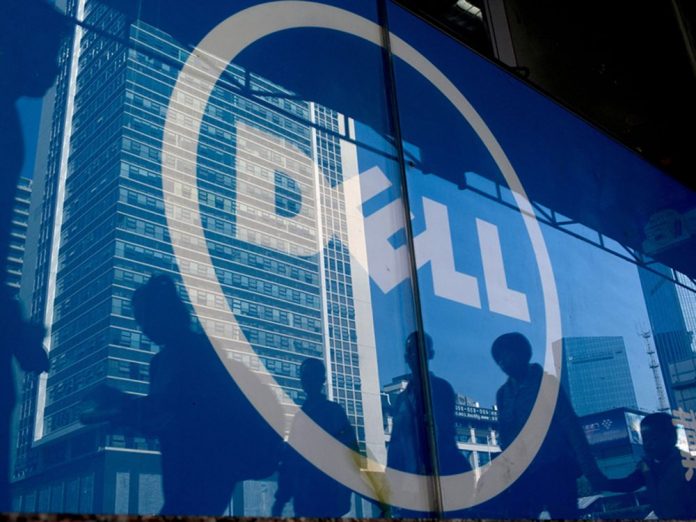 The market soared today, uplifted by investor optimism. It was the best single day for the Dow since 1933. Everyone's hopeful that a coronavirus stimulus package is on its way.
Whether or not Congress actually approves the relief bill remains to be seen.
"We think the bill has moved sufficiently to the side of workers," said House Speaker Nancy Pelosi this morning.
Both sides – Senate Republicans and House Democrats – feel confident that they can come to an agreement.
"I think there is real optimism that we could get something done in the next few hours," Pelosi remarked in a pre-market interview on CNBC.
Thus far, they've been unable to produce anything of value.
That's not stopping analysts from predicting an end to the selling, though.
"From a market perspective […] it feels like we're coming to the end of it," said Galaxy Digital CEO Mike Novogratz this morning. In an interview on CNBC, he added that he's started buying again as of yesterday.
Others aren't as ready to jump back in quite yet, but still observe that a shift could be coming.
"This market has been utterly dangerous since February," Fundstrat's Tom Lee wrote in a note. "But there are glimmers of hope."
Those "glimmers" are appearing more in some places than others.
Dell Technologies Inc. (NYSE: DELL), for example, erupted for a 14% gain today. What comes next for the computer manufacturer – if the market is truly ready to rally – could be spectacular.
But only if it can keep up its current momentum.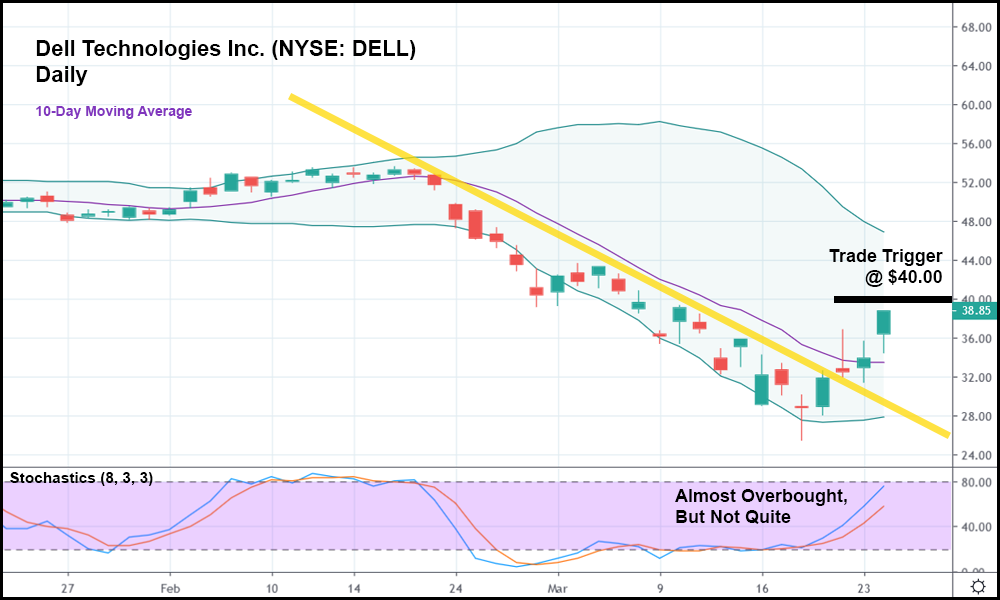 In the daily candlestick chart above, you can see that DELL has finally broken out of its downtrend that's lasted since late February. The stock actually traded above its minor bearish trend (represented with the yellow trendline) two sessions ago but didn't manage to close above the prior day's high.
For that reason, we're counting today as DELL's actual breakout.
And though the stochastics indicator suggests that the stock is borderline overbought, it's not quite there yet. DELL's spent plenty of time in overbought territory in the past in a protracted uptrend.
That could easily happen again if stocks make another big move tomorrow.
For that reason, it might make sense to go long on DELL above today's high with a trade trigger of $40.00. From there, DELL would encounter key resistance at its late January low of around $48.00.
And even if DELL stalls there, a trade at $40.00 would still net a gain of roughly 20%.
Be careful, though; the market could easily retrace today's landmark gains in the stimulus bill falls through tomorrow. Going long on DELL right at the open (and under the trade trigger of $40.00) could be a huge mistake if stocks drop.
Because if there's been one constant throughout the coronavirus outbreak, it's been the government's inability to act – something that could skewer bulls in another immediate sell-off in the coming days.