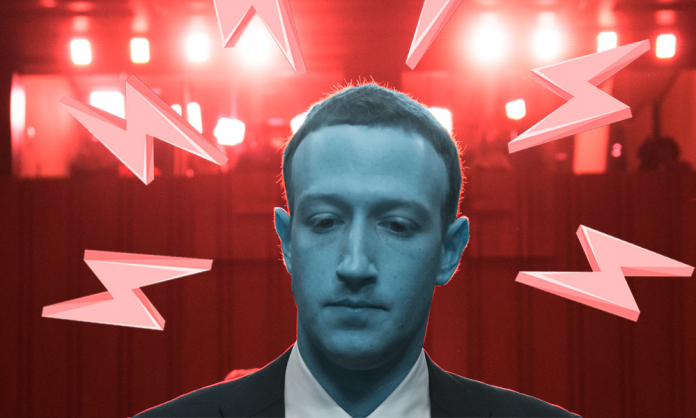 Another day, another PR disaster for Facebook, Inc.
The popular social media company went into damage control for the nth time yesterday as it furiously sought to calm investor fears over its practice of weaponizing customer data and using it to bludgeon the competition. Even worse, the company seems to have given app developers greater access to that customer data while keeping Facebook users in the dark about it.
But before we get ahead of ourselves, let's look at what these documents actually said. Then we'll assess the damage and find out how bad things could truly get for the social media giant.
Unpacking the Bad News: What Was in the Report Released by the UK Parliament?
Late last month, the UK parliament seized 200 pages of internal Facebook (NASDAQ: FB) documents from the app developer Six4Three, which had acquired those documents during the discovery phase of an ongoing lawsuit against Facebook.
Within these pages was information related to how Facebook makes money off user data, as well as how they protect that data from competitors who seek to take their users off site.  For example, Facebook will "whitelist" app developers that do not pose a threat to Facebook, and give those developers access to user data—for a price, of course. Some of those companies include Netflix and Airbnb, which stood to gain massive value out of Facebook's user information.
Damian Collins, the parliament committee chair who published the documents, claimed that the documents "raised important questions about how Facebook treats users' data, their policies for working with app developers, and how they exercise their dominant position in the social media market."
What Rally? Facebook Shares Can't Catch a Break as More Bad News Slashes into Last Week's Gains
Facebook is facing yet another red-candle week as it struggles to break out of a bearish channel that has been battering it since July. Despite tentative support nearly the $133 price point, the non-stop bad news may be enough to send Facebook deeper into bearish territory before a relief rally can break it out of its months-long downtrend.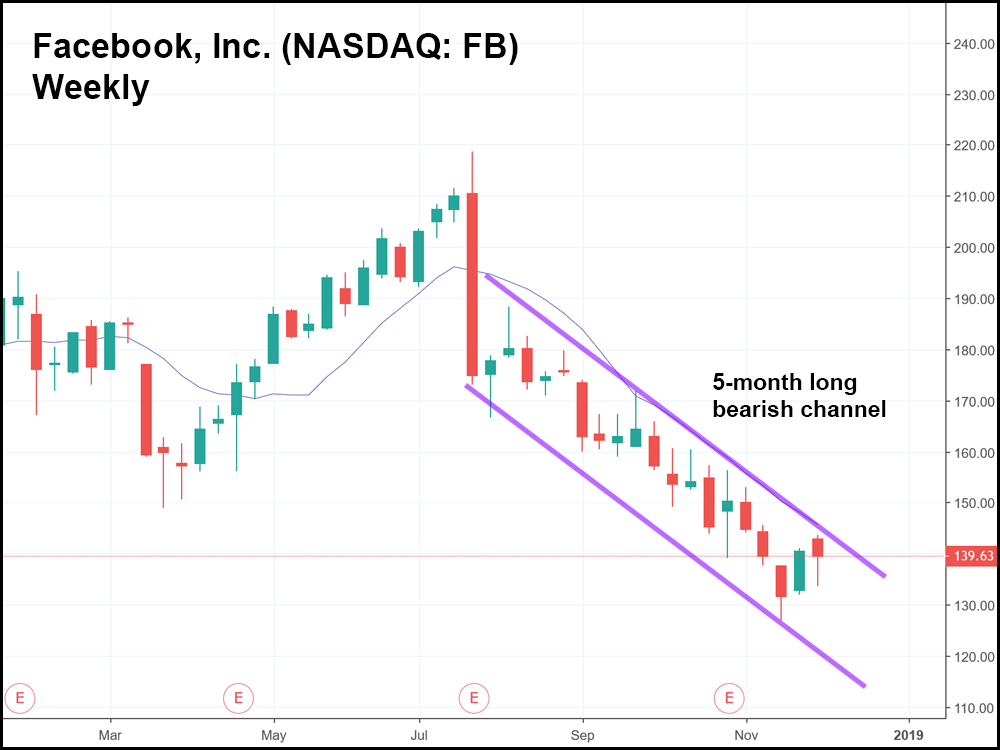 Want more FREE research and analysis on the best "unseen opportunities" in the markets?
The downtrend has been so steep that it actually wiped out the previous two years of gains. Coupled with fears of overvalued FAANG stocks and a possible recession, it seems few buyers are willing to step in and buy Facebook, even that these levels.
Bears have been more than happen to short Facebook and other FAANG stocks in the meantime. Earlier this year, Ihor Dusaniwsky of S3 Partners noted that short sellers had pocketed almost $1 billion via short positions.
Here's What the Documents Did Not Contain
There was no smoking gun in the report that was damning enough to force another $100+ billion disaster for Facebook. The publicly-held company managed to claw back some of its losses on Thursday after Wednesday's revelations, suggesting that maybe the news of how Facebook collects and sells its user's data has finally been priced in.
And there's reason for that logic. It's hardly news at this point that Facebook users are "paying" for the social media platform by handing over their data and privacy. The world seems to be fine (for the moment) with letting Facebook collect "bulk" privacy data and sell it to advertisers.
Nor, as far as anyone can tell, has Facebook done anything strictly illegal. Yes, the company is ruthlessly guarding its horde of user data and ensuring no possible competition can get its hands on it, but that hardly smacks of corporate espionage, nor is it something that could force Mark Zuckerberg into a prison cell.
Rather, Facebook knows that its user data is what makes it one of the richest companies on the planet, and it closely guards that data from any other company that could steal users away from its platform.
That's hardly a bad thing for Facebook investors, and at the end of the day this document unveiling may have given bulls a reason to stay hopeful.