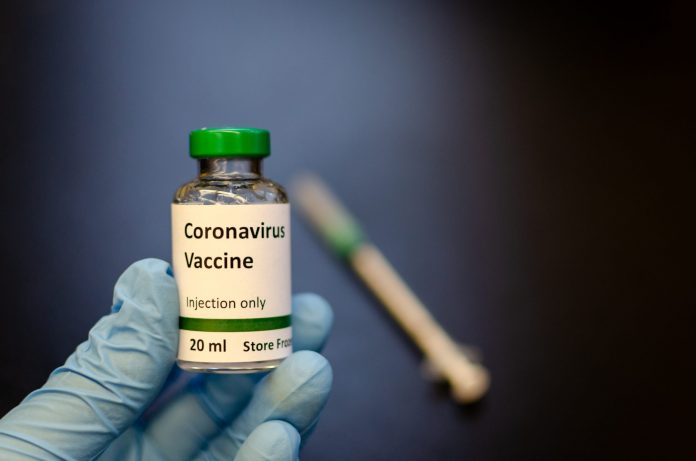 The third quarter is upon us and stocks are trading flat. Strong economic data, coupled with vaccine news, tilted the market slightly higher this morning. Then, shortly before noon, the major indexes gave back some of their returns.
The Dow (-0.40%) is now down on the day while the S&P (+0.30%) and Nasdaq Composite (+0.45%) sit atop small gains.
A study of a new coronavirus vaccine candidate – BNT162b1 – was responsible for the session's initial burst upwards. Results from the study were released online, revealing that the drug had successfully created Covid-19 neutralizing antibodies.
"We are encouraged by the clinical data of BNT162b1, one of four mRNA constructs we are evaluating clinically, and for which we have positive, preliminary, topline findings," said Kathrin Jansen, Pfizer's head of vaccine research and development.
"We are dedicated to developing potentially groundbreaking vaccines and medicines, and in the face of this global health crisis, we approach this goal with the utmost urgency."
Medical journals have yet to review the findings of the study, but given Pfizer's credibility, odds are that BNT172b1 is a legitimate candidate.
That does not mean, however, that the drug will neutralize the virus completely. We've seen similar study results from different vaccines and treatment solutions over the last few months.
Still, the coronavirus rips through the U.S. and other parts of the world.
Pfizer says it could potentially produce 100 million doses of BNT162b1 by the end of the year, and more than 1.2 billion by the end of 2021.
CNBC's Jim Cramer is approaching the news with cautious optimism.
"This is highly unlike Pfizer," he said.
"I, frankly, don't want to accept it like this, but the market will and it's kind of a saved-by-Pfizer market from where we were."
And though Pfizer's new drug should provide some relief for investors, the continued Covid-19 outbreak may end up keeping sentiment negative. 12 states have now paused or reverted their economic reopenings.
Arizona, for example, reported record high confirmed cases (4,878) and deaths (88) for Tuesday.
Last week's theme persists – the coronavirus is surging, driving down mortality rates while causing more lockdowns. The "double-edged sword" of the continued outbreak has only grown sharper with time, cutting both ways as volatility grips the market.
ADP and Moody's Analytics helped matters this morning when the data firms revealed a 2.37 million payroll gain in June. They also revised May's numbers, which now reflect a 3 million job gain instead of the previously reported 2.76 million loss.
It might not be enough, however, to keep the market afloat. On Tuesday, Federal Reserve Chairman Jerome Powell indicated that the central bank would provide support to the economy for as long as possible until a recovery has been completed.
This alone should have invigorated bulls. They got their "guarantee" that the Fed won't let stocks fall too far.
"Too far" in this case, though, could be back down to the Covid-19 lows of March – a destination that the market could temporarily visit as investors try to gauge more accurate stock valuations.