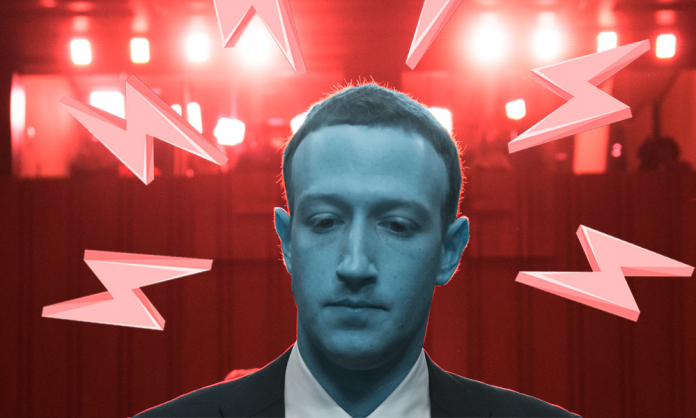 Stocks soared yesterday, but after a dismal March jobs report and a slew of new COVID-19 deaths were reported in New York, the market's sinking once again.
Share prices are down mostly across the board. Only a handful of stocks have escaped with small daily gains.
That's disappointing news for bulls who were hoping for a continued rally. The major indexes soared last week.
This week was a different story, marked by a coronavirus outbreak that has only gotten worse with time.
"This still feels like something we're heading into, not heading out of," Brian Nick, chief investment strategist at Nuveen, said.
"We can see the light behind us, but not ahead of us. The upside scenario is disappearing very quickly and the base case is getting worse."
The U.S. now has over 261,000 confirmed coronavirus cases alongside 6,600 deaths related to the disease. Worldwide, more than 1 million have been infected.
Making matters worse was last month's 701,000 job loss as reported by the U.S. Labor Bureau this morning. It's the biggest decline since 2009 following the financial crisis.
However, the payroll deficit shouldn't have surprised investors amid a full-blown pandemic.
"Today's nonfarm payrolls data confirms what we've already known: the U.S. economy was doing well before COVID-19′s impact was felt, and COVID-19′s impact has been severe," remarked Lauren Goodwin, multi-asset portfolio strategist at New York Life Investments.
"Job losses will continue to surge as the national shutdown strengthens its hold on the U.S. economy."
Stocks could continue sliding, potentially re-testing the market's recent 3-year low set Monday of last week.
In fact, one market-leading stock could do just that within the next few sessions.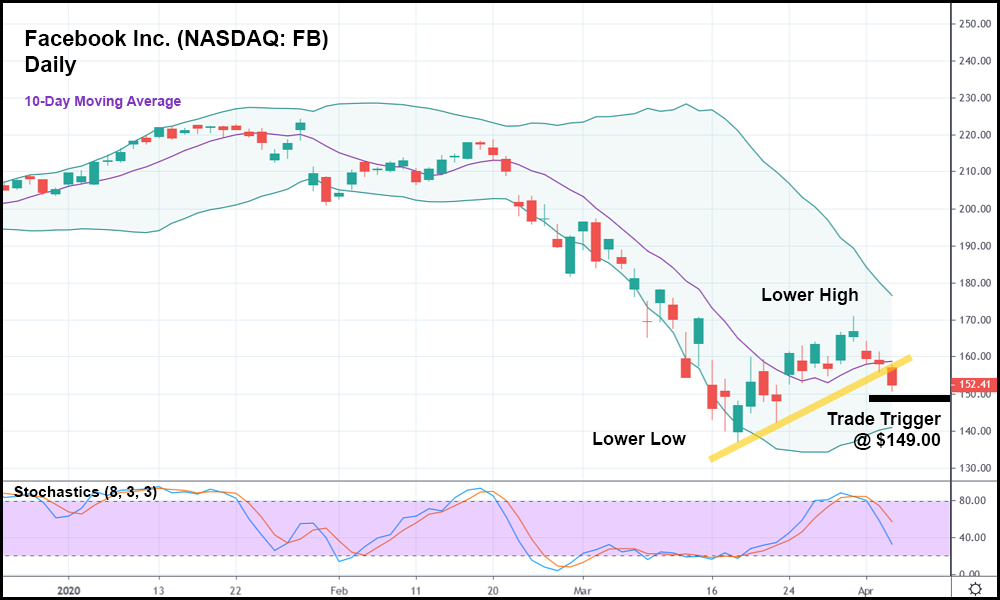 In the daily candlestick chart above, you can see that Facebook Inc. (NASDAQ: FB) was not immune to the COVID-19 crash. Over the last two weeks, however, conditions improved considerably for the social media giant.
Today, however, FB finally ran out of steam and fell beneath its minor bullish trend (represented with the yellow trendline). Because of that, and after setting a lower high and lower low, it might make sense to go short on the stock with a trade trigger of $149.00.
From there, FB will be relatively close to its low from Monday last week. A fall below that low could spell disaster for Mark Zuckerberg & Co.
But for short-term traders, it could be a great opportunity to snatch some quick gains before a massive stock revival in the coming weeks.