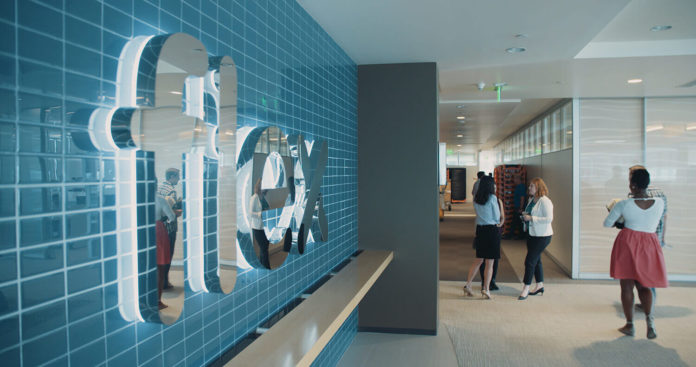 The final trading session of the week is done, and what a frustrating week it has been. Stocks finished flat again today as Congress remained split on coronavirus relief. The Senate just adjourned through Labor Day without reaching a deal, meaning that millions of out of work Americans will not get their $400-600/week proposed by the different versions of the new bill.
Will that have a profound impact on consumers in August? It's likely to. At present, the U.S. government accounts for roughly 25% of America's household income.
A serious chunk of cash won't be finding its way into the economy as a result.
"Given the current fiscal stalemate, it is extremely unlikely that consumers receive any additional fiscal support in August. Needless to say, the outlook for September is highly dependent on fiscal policy," said Jefferies chief economist Aneta Markowska in a note.
And now that two of the major indexes – the S&P and Nasdaq Composite – are stuck at their all-time highs, the gridlock in Washington could spell disaster for bulls.
"With the S&P 500 failing to puncture its February 2020 highs despite a few attempts this week, many observers believe it's a clear sign of exhaustion," explained Frank Cappelleri, executive director at Instinet. He pointed to three momentum indicators – known as Demark indicators – that have been giving sell signals over the past week.
"While these don't always pinpoint a top and/or precede a huge drawdown, over the last three years, the S&P 500 eventually has pulled back to where these signals first hit every time," Cappelleri said.
Big Tech got hit again today in the selling. The rotation out of tech, which seemed to be on pause yesterday, resumed this morning.
If tech's really headed lower, then short-term traders need to start looking for bearish opportunities.
And not just in sector-leading stocks.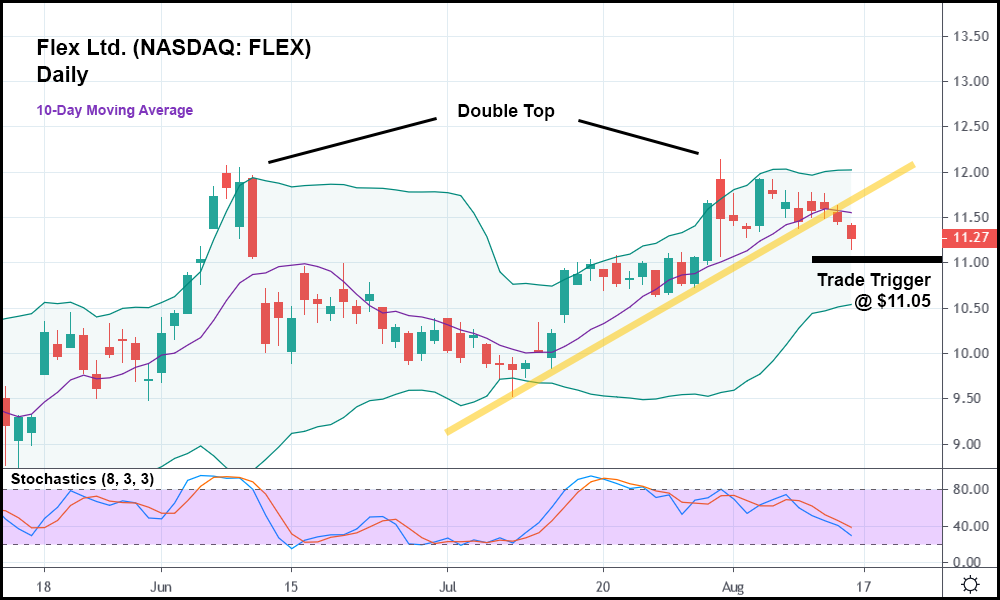 Flex Ltd. (NASDAQ: FLEX) is, by all means, a smaller tech stock. It only boasts $5.7 billion in total market cap and the electronics manufacturer doesn't grab headlines like FAANG companies do.
Still, it's a very "tradeable" stock. In fact, FLEX just formed a classic reversal formation – a double top – and is now trading below both its minor bullish trend (represented by the yellow trendline) and the 10 day moving average.
Should FLEX drop below today's low, it might make sense to take the stock short with a trade trigger of $11.05.
And even if the market continues chopping sideways, FLEX could still drop. It's not a very market-correlated stock, which at present, could be a major boon for short-term traders.