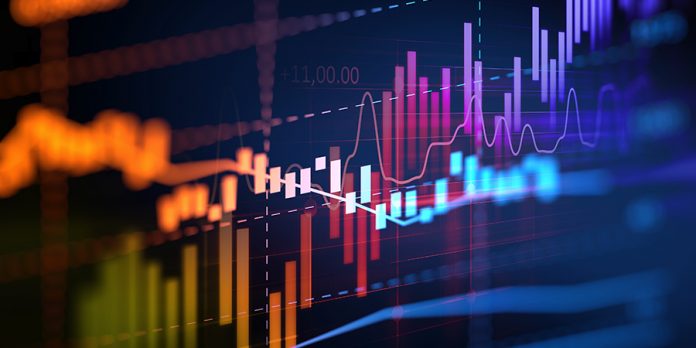 Another record high for the S&P 500?
Not today, sports fans. And odds are, investors won't see one for the rest of the month.
The Senate has officially adjourned through Labor Day, meaning that a stimulus deal won't arrive until September at the earliest.
"Given the current fiscal stalemate, it is extremely unlikely that consumers receive any additional fiscal support in August. Needless to say, the outlook for September is highly dependent on fiscal policy," Jefferies chief economist Aneta Markowska said in a note.
The Dow, S&P, and Nasdaq Composite all dropped in response to the news.
As of noon, the major indexes have recovered slightly and are now trading flat on the day. FAANG stocks had a rough morning in particular while reopening-sensitive companies fared much better. Airlines and cruise ship carriers are all up. Beleaguered department store Nordstrom rocketed 7% higher.
Is the rotation from Big Tech into lower-valued stocks back on?
Not necessarily. In order for the S&P 500 to punch higher, though, it might need to happen.
And fast.
"With the S&P 500 failing to puncture its February 2020 highs despite a few attempts this week, many observers believe it's a clear sign of exhaustion," explained Frank Cappelleri, executive director at Instinet, in a note.
Cappelleri also said that technical sell signals began popping up over the last week.
"While these don't always pinpoint a top and/or precede a huge drawdown, over the last three years, the S&P 500 eventually has pulled back to where these signals first hit every time," he warned.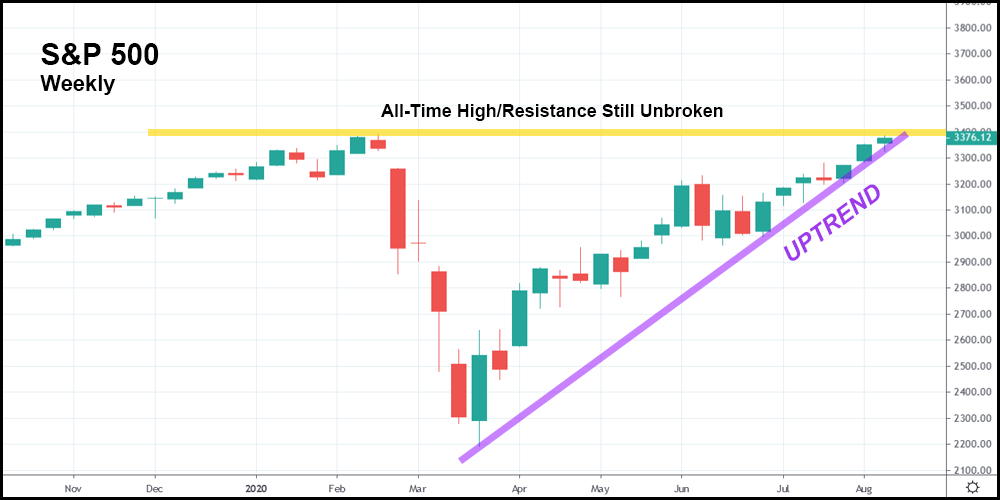 The S&P 500 remains below its all-time high from February, and dangerously close to breaching its uptrend.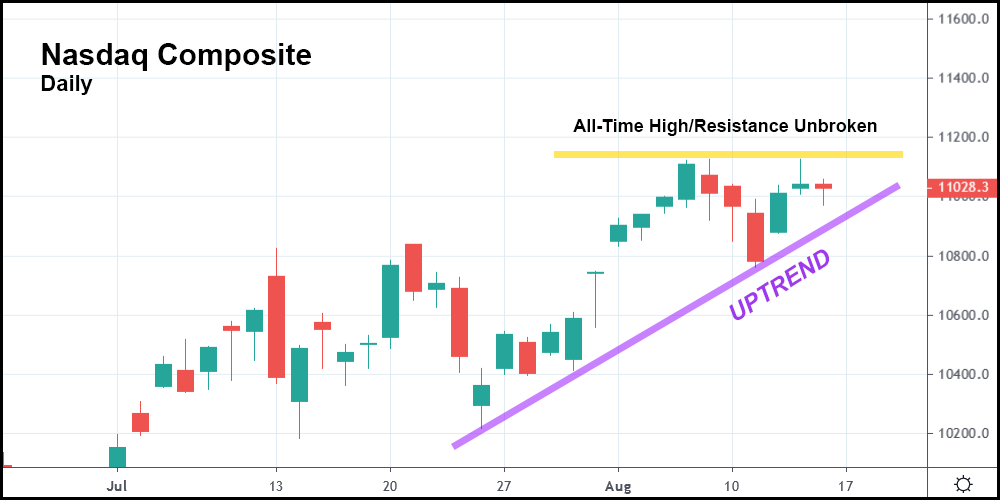 The Nasdaq Composite is in a similar predicament, albeit in a shorter-term timeframe.
Thankfully for bulls, retail sales data from July provided a few positive talking points. Total retail sales rose by 1.2% last month according to the Commerce Department, which was less than the 2.3% economist estimate. When auto sales were excluded, however, retail sales (+1.9%) beat the non-auto estimate of 1.2%.
Those numbers are likely to dwindle in August, though, now that out-of-work Americans aren't receiving federal unemployment aid. If Congress still can't reach a deal by September, consumers could become even weaker.
House Speaker Nancy Pelosi was asked by reporters if she could provide a timeline for when negotiations would continue.
"I don't know. When they come in with $2 trillion," she answered.
"We can't wait until Sept. 30. People will die."
At present, Republicans are offering a $1 trillion deal. Democrats want one worth $3 trillion.
In an interview on CNBC this morning, White House economic advisor Larry Kudlow acknowledged that both sides were locked in a "stalemate."
So, with earnings season largely in the rearview mirror and no movement on federal unemployment aid, bulls are quickly running out of potential market-boosting headlines.
Which, sooner rather than later, could finally shift momentum to the bears.
Will it result in a drop to the March lows again? Probably not, but don't be surprised to see a short-term correction.
Especially if volatility starts to rise once more.