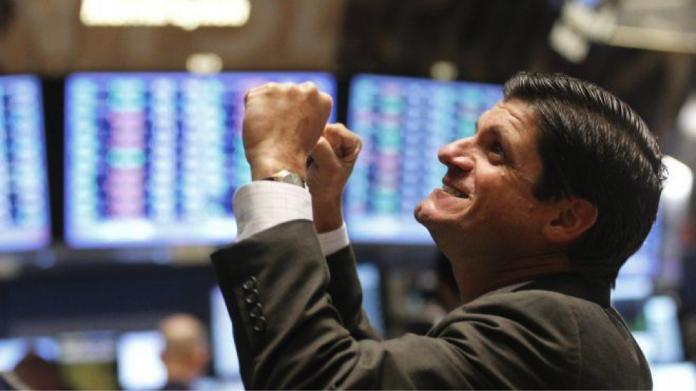 It's day three – or is it, four? It's hard to keep things straight at this point – of the coronavirus stimulus sweepstakes, and the market's trading higher.
House Speaker Nancy Pelosi gave Republicans a 48-hour deadline on Sunday to get a deal done. That deadline passed Tuesday night, and yet, negotiations continue.
It could be a sign that the House and Senate are close to reaching an agreement. Or, it could simply mean that Pelosi doesn't have the stomach to suspend talks until after the presidential election.
Either way, investors remain completely in the dark despite encouraging sound bites from both parties.
Pelosi and Treasury Secretary Steven Mnuchin recently said in separate interviews that progress had been made. Which, incidentally, is exactly what they said before relief package discussions fell apart several weeks ago.
Goldman Sachs economist Alec Phillips doesn't buy the shift in stimulus sentiment, though. He claims that "the biggest issues remain unresolved and a deal doesn't seem particularly close."
Phillips continued, adding:
"With big differences and little time, it seems unlikely that Pelosi and Mnuchin will reach a deal before the election. More importantly, even if a deal in principle is announced in coming days – this seems possible, but not likely – it looks very unlikely that it would pass before Election Day."
Want more FREE research and analysis on the best "unseen opportunities" in the markets?
Phillips also believes that a smaller deal (like a bill to fund the Paycheck Protection Program) won't happen pre-election, either.
"Congressional Democrats would have little incentive to pass a scaled-down bill when they could pass a much larger bill in early 2021," he explained.
Another variable is Senate Majority Leader Mitch McConnell, who remains hesitant to bring a stimulus bill to the Senate floor. He told his caucus on Tuesday that he's worried about dividing Republicans prior to the election by calling a vote.
That's got analysts doubly convinced that the market won't see a relief package any time soon.
"The back and forth political discussions on the stimulus deal and continued election uncertainty give us extra justification for short-term market uneasiness," remarked David Bahnsen, chief investment strategist at The Bahnsen Group.
"Very few market actors actually doubt that some fiscal relief bill is coming. The question is purely when, and of what composition."
And so, investors could continue to price-in another round of stimulus. Even if they end up doing it a month early.
If that happens, it wouldn't be an unprecedented event by any means. Bulls spent months snapping-up shares in anticipation of several Fed rate cuts over the last few years.
When rates were eventually slashed, stocks temporarily slumped.
The market might endure another "pump and dump" as a relief package draws near, possibly persisting through a tumultuous election day on November 3rd.
Because above everything else that's going on in the world, investors are operating as if additional stimulus is guaranteed. And that may very well be true.
But they need to be careful that during their buying, holding, and hoping, equities don't get crunched by contested election results.
It's long been said that the market hates uncertainty. That theory will be put to the test over the next few weeks.
Arguably regardless of who wins – Biden or Trump – and the margin of victory.