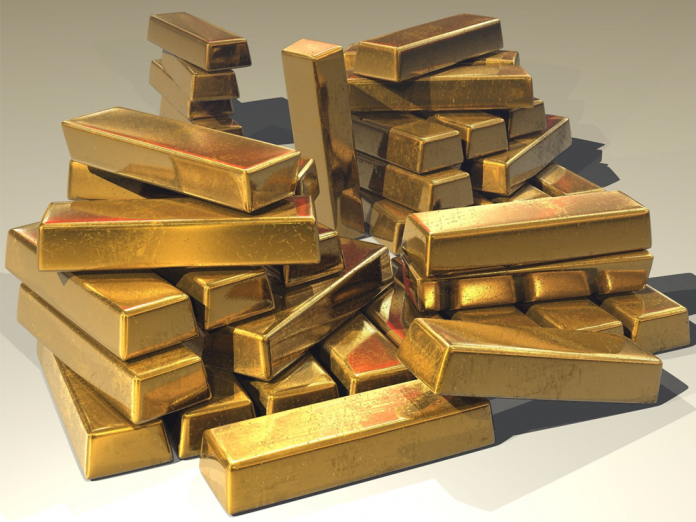 The Dow's down. The S&P's flat.
And the Nasdaq Composite is soaring.
It's a new week, and as of this morning, the market's already off to a "weird" start.
Amazon (NASDAQ: AMZN) shares are up 5% today, leading Big Tech into a sector-wide burst. FAANG lagged in mid-July, but now, it's erupting for huge gains. Google parent company Alphabet (NASDAQ: GOOG) is trading 3% higher while Facebook (NASDAQ: FB), Apple (NASDAQ: AAPL), and Netflix (NASDAQ: NFLX) all enjoy moderate returns.
Microsoft (NASDAQ: MSFT), the "other" tech giant (not included in FAANG), jumped at the open and continued rising. As of noon, MSFT shares were up 2.4%.
Meanwhile, the rest of the market remains stuck. Neither bulls nor bears have been truly able to take control.
And last week, when significant "sideways chop" kept equities limited, the story was mostly the same. The difference today is that the Nasdaq Composite could finally be breaking out. Or, starting to, at least, as investors turn their attention to – what else – but coronavirus vaccine news.
Pfizer (NYSE: PFE) and BioNTech's (NASDAQ: BNTX) vaccine candidate showed encouraging data according to a report from the two companies. The joint effort produced a drug that "elicited high, dose level-dependent SARS-CoV-2-neutralizing titers and RBD-binding IgG concentrations after the second dose." In response, both PFE and BNTX shares are rising.
Want more FREE research and analysis on the best "unseen opportunities" in the markets?
AstraZeneca (NYSE: AZN) has a vaccine candidate as well, which evoked positive immune responses in a similarly conducted trial. Synairgen, a British pharmaceutical company, claims that its new respiratory Covid-19 treatment reduced the number of patients requiring intensive care in a clinical trial.
On the vaccine and treatment front, it seems to all be good news. The trials and studies have mostly been successful. How a vaccine will impact the market long-term, however, remains to be seen.
"I think that people ought to calm down," said "Mad Money" host Jim Cramer when asked about this morning's vaccine developments.
"Take a breath, because there are other things going on besides vaccines, including a stimulus which is needed in case the vaccines fail."
Cramer, of course, is talking about the next round of stimulus measures from the U.S. government. Lawmakers are expected to negotiate a sizable package, albeit not as big as the $2 trillion cash injection from earlier in the year.
"There is a lot of uncertainty about the size and shape of the next bill, particularly on the consumer side," warned Aneta Markowska, chief financial economist at Jefferies.
"We believe consensus expects a roughly $1-$1.5[T] package, so if the draft comes in on the high-end of that range, it would be seen as a positive surprise. In light of the deteriorating growth momentum, it is highly unlikely that Republicans under-deliver, which means that risks are skewed to the high side."
In other words, Wall Street (and Main Street, for that matter) is waiting for a stimulus package announcement before making its next move. Should the stimulus measures come in higher than $1.5 trillion, expect Big Tech to continue climbing while "value stocks" get dragged along.
Conversely, if investors see a number toward the lower end of the spectrum – or, god forbid, sub-$1 trillion – FAANG will likely punch a gaping hole through the market on its way down.
Either way, though, one outcome seems certain:
Precious metals will continue to climb, driven higher by the stimulus-frenzied central banks of the world.