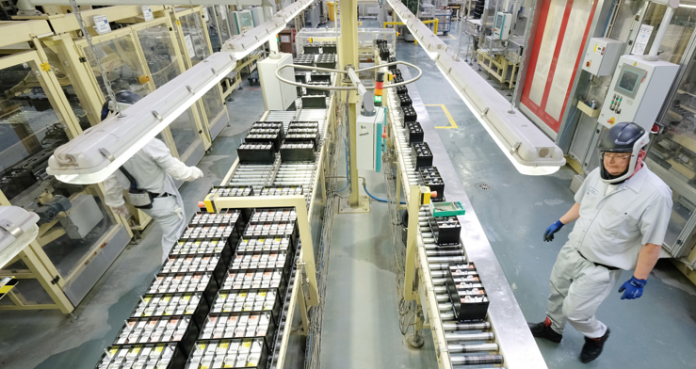 Coronavirus cases are on the rise and interest rates won't fall.
That's what's keeping stocks down today in what's been another confusing chapter of the coronavirus saga. Investors found out this morning that Fed is unlikely to slash rates in light of the outbreak, even after several new infections were discovered internationally.
In just two days, Iran now has 18 confirmed cases and 4 dead.
"It's possible that it exists in all cities in Iran," said Iranian health ministry official Minou Mohrez.
The CDC, meanwhile, believes the outbreak could reach American shores.
"We're not seeing community spread here in the United States, yet, but it's very possible, even likely, that it may eventually happen," said Dr. Nancy Messonnier, director of the CDC's National Center for Immunization and Respiratory Diseases.
"Our goal continues to be slowing the introduction of the virus into the U.S. This buys us more time to prepare communities for more cases and possibly sustained spread."
U.S. health officials feel prepared in the event that the coronavirus reaches pandemic status.
That hasn't calmed investors, though, who sold for a second consecutive session. The Dow, S&P, and Nasdaq composite all fell significantly on the day.
That means short-term traders should be looking to go short, right?
Well, not exactly. Many stocks, believe it or not, are already looking oversold.
Particularly those that track the market.
Instead, like we've been doing over the last two weeks, it might make more sense to go after stocks that are less correlated with the general market.
Even if that means going long.
Take Johnson Controls (NYSE: JCI), for example, a stock that could be heading for another long-term rally.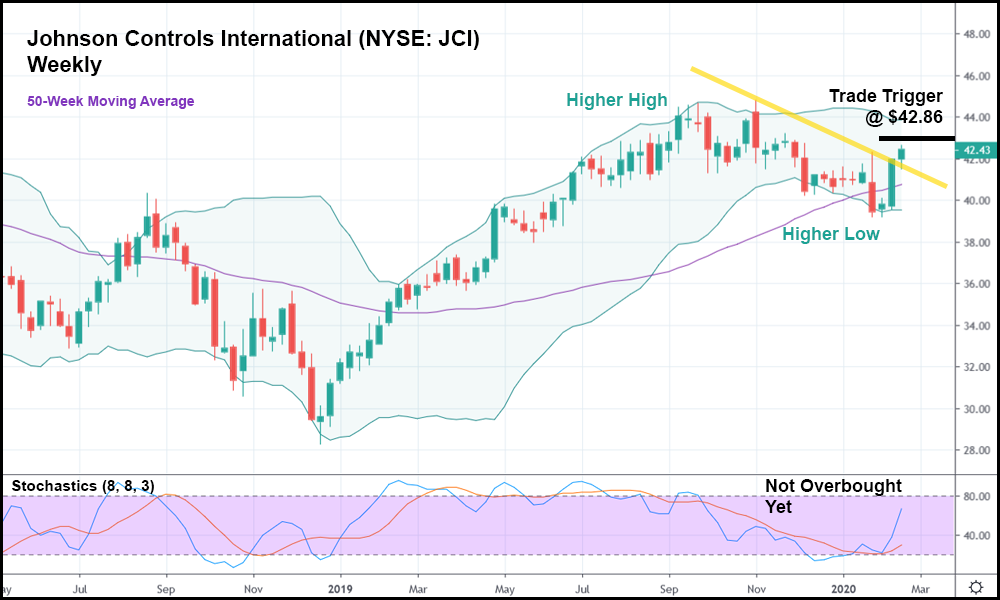 In the weekly candlestick chart above, you can see that JCI had a great 2019. The stock slowed down toward the end of the year, but for the most part, it was all "up" for the multinational conglomerate.
Now, however, after having cooled off from November to January, JCI's on the move. The stock hit the lower Bollinger Band (BB) three weeks ago, setting a higher low. And despite how much its already risen, JCI's still not in overbought territory according to the stochastics indicator (anything above 80 would suggest that).
Most importantly, as mentioned before, JCI doesn't track the general market. For that reason, it might make sense to go long on the stock with a trade trigger of $42.86. It broke out above its minor bearish trend (represented with the yellow trendline) and, based on the positively sloping 50-week moving average, appears to be in a long-term uptrend.
So, even if the indexes continue their selling streak next week, JCI could still go on a nice run.
Coronavirus be damned.