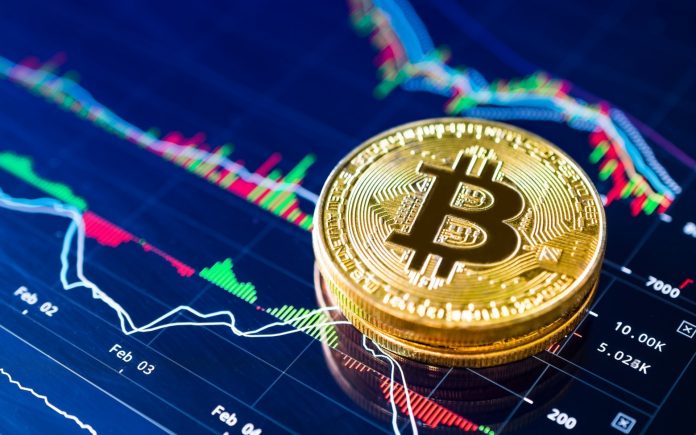 Thought Bitcoin's run was over? Based on its performance in 2019, there's still reason to be optimistic.
Yes, in 2018, Bitcoin did indeed fall 73% in value, descending from its all-time high of almost $20,000 in late 2017. The entire crypto industry faced significant obstacles, too, as regulators descended upon digital currencies.
But last year, Bitcoin managed to rise 94%. And while the near-100% gain wasn't as impressive as Bitcoin's 1,300% leap in 2017, it was still one of the digital coin's best years ever.
More importantly, it was a period in which Bitcoin found its "bottom" after enduring several protracted sell-offs. At one point – back in mid-June – Bitcoin hit a yearly high of almost $14,000. And even though it couldn't stay there, many bulls see 2019's progress as evidence of Bitcoin's potential moving forward.
After all, Bitcoin, Ethereum, and Bitcoin Cash all outperformed the S&P 500, gold, and oil, making "blue chip" cryptos one of the year's best investments.
In fact, Bitcoin was the entire decade's best investment as well.
Had you put $1 into Bitcoin in 2010, it'd be worth roughly $90,000 these days according to a recent study by Bank of America Merrill Lynch.
"Bitcoin really captured that wild technology enthusiasm that 'this time is different,'" said Peter Atwater, president of Financial Insyghts and adjunct professor at the College of William & Mary.
Even the most risk averse investor can agree that long-term, Bitcoin might be worth the exposure for a chance at that kind of gain.
Well, everyone except noted "gold bug" Peter Schiff, who boldly predicted that crypto's most popular coin would close out the year at $4,000 – a price target he missed by about 40%.
Of course, some of Bitcoin's most famous bulls also got it wrong. Billionaire investor Tim Draper, for example, believed it would reach $250,000 by December 31st. John McAfee, eccentric creator of McAfee Antivirus, expected a $1 million valuation.
Other, more level-headed predictions were proven wrong as well. Galaxy Digital CEO Mike Novogratz saw Bitcoin recovering to $20k, its high from 2017.
And while "calling their shots" may have been good for generating headlines, in the end, it didn't really matter. Investors who took a chance on Bitcoin when it bottomed out in January were rewarded handsomely for their time – especially the folks who got out around the 2019 high.
Still, though, many crypto outsiders believe that the age of Bitcoin is over. They saw what happened in 2018 and think that digital currencies are dead in the water.
Instead, Bitcoin's return to eye-popping gains last year wasn't just possible, but probable. It was without a doubt one of 2019's top performing assets.
Just imagine what could happen in 2020 now that another higher "bottom" has been set in recent weeks.
Does that mean Bitcoin will return to $20,000 by next December? Maybe, maybe not. Even if it stalls at its 2019 high of $14,000, that would still provide Bitcoin holders with a yearly gain of almost 100% – something that stock market investors could only dream about.
We'll see what happens over the next twelve months, but for now – even after selling-off significantly since June – there's hardly been a better time to feel excited about Bitcoin's future.