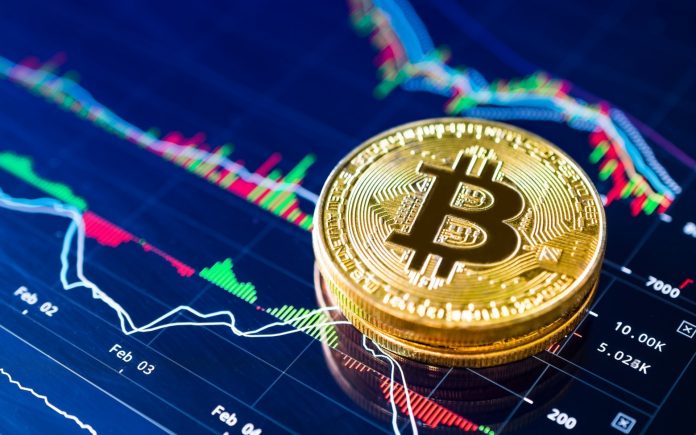 Stocks closed higher today, lifted by another strong showing from Big Tech. Microsoft (NASDAQ: MSFT) surged after it was announced that the company was in talks to buy social media app TikTok in the U.S.
Over the last few days, President Trump threatened to ban TikTok due to security concerns stemming from its Chinese ownership.
Still, Microsoft is intent on purchasing the app.
Upon hearing about the possible Microsoft acquisition, Trump seemed open to the idea but believes the U.S. should receive a cut of the asking price.
"It's a little bit like the landlord/tenant; without a lease the tenant has nothing, so they pay what's called 'key money,' or they pay something," Trump said.
"But the United States should be reimbursed or should be paid a substantial amount of money, because without the United States they don't have anything, at least having to do with the 30%."
Trump, of course, is very familiar with real estate having spent decades as a luxury property developer.
Perhaps Microsoft and the White House can come to an agreement over the deal.
"We believe from a management and board perspective this is a unique deal of a decade opportunity with a price tag that could easily be consummated," said Wedbush analysts in a note to clients.
In purchasing TikTok, Microsoft would move all of the app's U.S. data stateside. Currently, it's stored in China – a potential problem as tensions heat up between the two nations.
And though the market rose today, the TikTok debacle brought to light another major pressure for bulls:
A reignited U.S./China trade war.
Some experts now fear that it could turn into a "currency war," eventually wounding the U.S. dollar beyond repair.
Gold has soared in recent months as these concerns continue to mount.
But what's mostly flown under the radar is Bitcoin, which just reached another key milestone in its journey back to the top.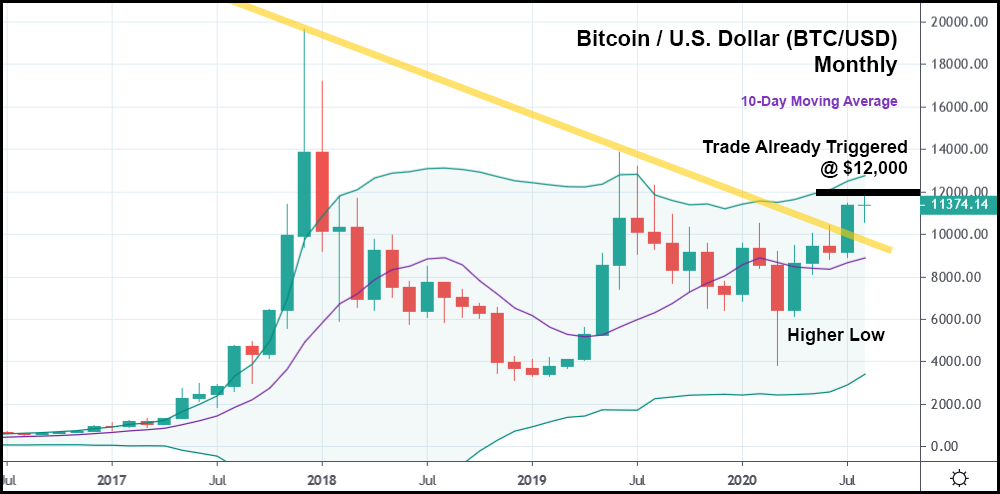 Last month, Bitcoin finally did it:
It broke out past its bearish trend (represented by the yellow trendline).
And a few days ago, it actually triggered a long-term trade (due to the monthly candlestick timeframe) to the upside, having exceeded the July high.
The last time this happened, Bitcoin triggered a trade at roughly $5,800 in early 2019 and ran up to a high of $13,000. The time before that, it happened in 2016 at around $200. Over a year later, it was trading at $20,000.
Bitcoin might not necessarily be the safest investment. And from a fundamental standpoint, there's still plenty to scare off would-be investors.
But if this chart is any indicator, we may be upon the precipice of the next "Bitcoin boom." That's worth a small speculative investment at the very least, in the event that it explodes for a massive gain – something that has happened before and certainly could happen again.