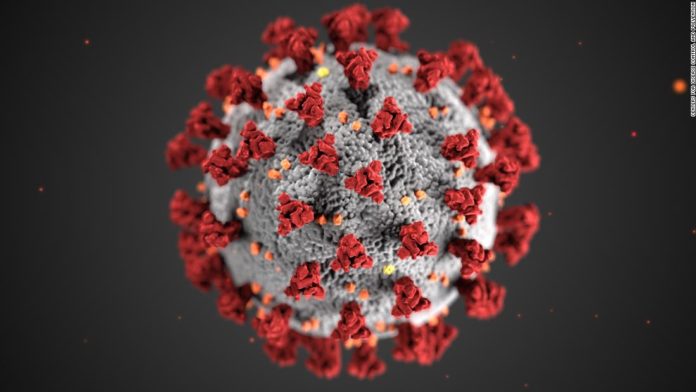 It was a big day for earnings but a lackluster morning session for bulls. Stocks fell slightly at the open today despite blowout earnings from some of the market's top companies. Tech-stalwart Nvidia (NASDAQ: NVDA) reported far better-than-expected quarterly results alongside Macy's (NYSE: M) and Kohl's (NYSE: KSS). Forward guidance from the latter two indicated to some analysts that department stores may finally be making a longer-term comeback following years of disappointing performance.
Others, however, were quick to note that the recent surge in consumer spending may not last through Q4 now that the "stimmy checks" have been spent and unemployment relief has ended.
"Macy's is bouncing back from a terrible 2020 and is, like many other retailers, taking advantage of very elevated levels of spending in the consumer economy," said Neil Saunders, managing director of GlobalData, in a note.
"None of this takes away from the positive numbers, but it places an important context around the reasons for recent success."
What's more, lingering supply chain issues could limit revenue growth for retailers and department stores as the critical holiday season approaches.
Regardless, M and KSS shares rocketed higher this morning. So too did NVDA.
But the general market refused to budge due to continued bond volatility. Yesterday, yields initially spiked before tumbling below their recent highs. Economic uncertainty, high inflation, and the aforementioned supply chain problems all remain as persistent headwinds for bulls.
"Recent economic reports remain strong, but today's stock market action highlights that it is already discounting another Covid cycle," said Leuthold Group chief investment strategist Jim Paulsen.
"Concerns about Covid also caused the 10-year bond yield to decline for the first time in 6 days and kept downward pressure on commodity prices including another sizable drop in crude oil prices. If inflation keeps rising while another Covid surge again stalls real economic activity, we may find out how the stock market handles a pseudo-stagflationary episode."
In September, NIAID director Dr. Anthony Fauci warned Americans that a "dark winter" would soon arrive unless the US reached a high vaccination rate. President Biden took it a step further, saying that a "very dark winter" was coming as well.
Yet in Ireland, where over 93% of the country's eligible population is at least partially vaccinated, the government has reinstated a partial lockdown. A nationwide midnight curfew is going into effect in addition to new work-from-home guidelines. The Irish government fears a full lockdown will be necessary before Christmas.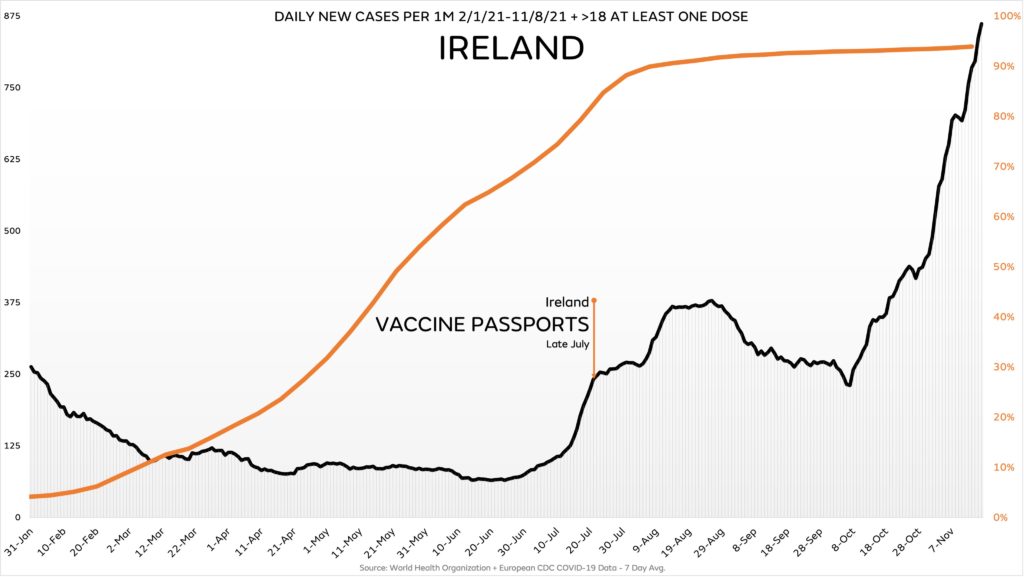 Meanwhile, in Gibraltar, the most Covid-vaccinated region on earth, Christmas has been canceled – yes, canceled – due to surging Covid cases.
It was believed by many analysts that Covid peaked in the US in September. Now, that prediction seems far less accurate as case totals continue to erupt in different nations with far higher vaccination rates than the US.
Covid infections have already started to rise again stateside. Will bulls continue to buy into the teeth of a "dark winter?"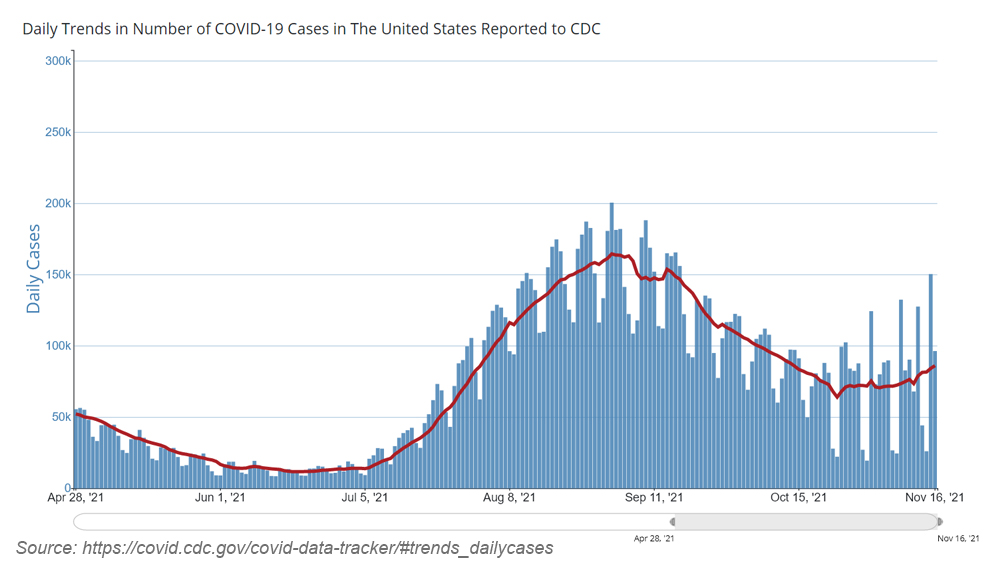 Today's bond activity suggests they won't. It also warns of a coming stagflationary shock to the financial system.
So, even though strong Q3 earnings and October retail sales provided some bullish encouragement, the data may also represent the US economy's "last hurrah" before another wave of Covid infections.
All while inflation continues to rise.