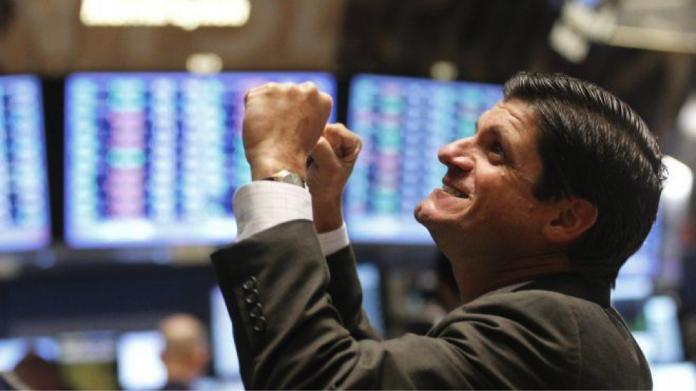 Reports out of China suggest that the coronavirus crisis is leveling off. Recoveries are up. Deaths are down.
The fatality rate still hovers north of 2%, but the number of new confirmed cases is decreasing.
And though it's not the landmark "win" against the virus that Wall Street was hoping for, the outbreak slowdown is good enough to reinvigorate bulls. Investors sent stocks higher this morning, as the S&P, Dow, and Nasdaq Composite touched new all-time highs.
The market seems to think that a "confirmed cases peak" is within reach. If it is, a bull run continuation could be as well.
Provided, of course, that the Chinese government's statistics can be trusted.
It's been a polarizing issue among experts over the last few weeks, who remain hesitant to believe dissidents from mainland China. Leaks from hospital workers, patients, and concerned Chinese citizens have given conspiracy theorists plenty to work with since the outbreak began.
Whether the leaks are legitimate or not remains to be seen. For now, though, they haven't impacted the ongoing shift in sentiment. Even travel stocks are rising after taking a hit when the outbreak first made headlines.
To "Mad Money" host Jim Cramer, that's cause for concern.
Want more FREE research and analysis on the best "unseen opportunities" in the markets?
"How are the hotels going to make their numbers?" Cramer asked during this morning's edition of "Squawk on the Street."
"Some of these [travel] stocks are at or near their 52-week high," he continued.
"Carnival Cruise is down three cents. Royal Caribbean is up. Hope springs eternal that this thing has turned. All I keep hearing from Wall Street is that it's just another form of the flu."
Cramer observed that "there is so much hope in this market," despite continued skepticism from National Institute of Allergy and Infectious Disease (NIAID) director Dr. Anthony Fauci, who "has not seen a turn."
"To me, [Fauci's] the expert. They won't let him in," said Cramer.
"I don't trust them."
"Them," in this case, being the World Health Organization (WHO), which has resumed its kowtowing to the Chinese government. WHO director-general Dr. Tedros Adhanom Ghebreyesus said that Chinese officials deserved "tailored and qualified" praise, and that "they should be thanked" for their efforts.
Fauci feels differently.
In an interview with the Washington Post, he said that China's withholding of information "is an issue."
"It's the reason why I have been saying that we need some of our people — CDC, NIH people — there on the ground, both helping and seeing with their own eyes exactly the extent of this," Fauci added.
"We want to be part of a [World Health Organization] convening group that goes there. But thus far, we've not been able to make that a reality."
The market, of course, doesn't care about any of that. Investors see the outbreak leveling off, and that's reason enough to resume the buying frenzy.
The bull market will officially be back "on" should stocks keep rising. They arguably shouldn't be doing that, but these days, legitimate stock valuations don't matter. Just take a look at Tesla (NASDAQ: TSLA).
And if the outbreak eventually has an impact on equities, it will likely happen around earnings season, once America's top corporations release first-quarter revenues a good month and a half from now.
For the time being, though, the "coronavirus effect" on stocks could be over. Is that worth celebrating?
Maybe, maybe not. But one thing's for certain:
A dramatic pullback could be coming if China's been hiding the truth – something Xi Jinping & Co. have a proven track record of doing, time and time again.