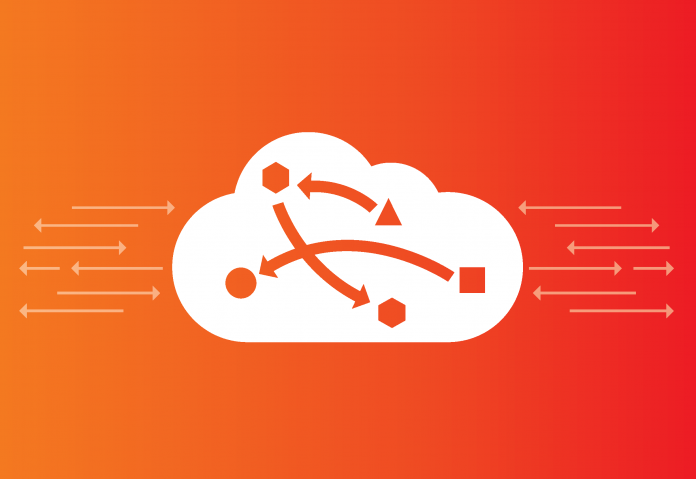 Investors are in agreement:
It's time to buy, buy, buy, even though the coronavirus has yet to be defeated. The outbreak is leveling off according to reports from the Chinese government, causing bulls to jump back into equities with both feet.
But some experts believe that we've got a ways to go before declaring victory over the outbreak.
National Institute of Allergy and Infectious Disease (NIAID) director, Dr. Anthony Fauci, warned investors not to assume that the coronavirus pandemic is on the decline.
"I think that we'd better be careful about jumping to the conclusion that this is turning around," Fauci said in an interview with Bloomberg.
"When you look into the monitoring of infections, you sometimes see it going up and down. I'm glad to see that it isn't greatly accelerating, but the number of cases each day are still alarming."
Fauci continued:
"We're up to 45,000 total cases, with 1,115 deaths. So, I think we'd better be careful that as much as we want things to turn around, we may not have wishful thinking [on our side]. We still have a very serious problem in China, and as we get more travel-related cases, the threat of this becoming more diffuse is great."
Fauci's comments, while certainly sobering, fell on deaf ears. The market rocketed higher this morning, as the major indexes touched new all-time highs.
And if the bull market is officially back – even though it could be argued that it shouldn't be – that means short-term traders might want to identify stocks with upward potential.
Particularly market leaders that more or less move with (not against or independent of) the indexes.
Oracle Corp (NYSE: ORCL), is one such stock.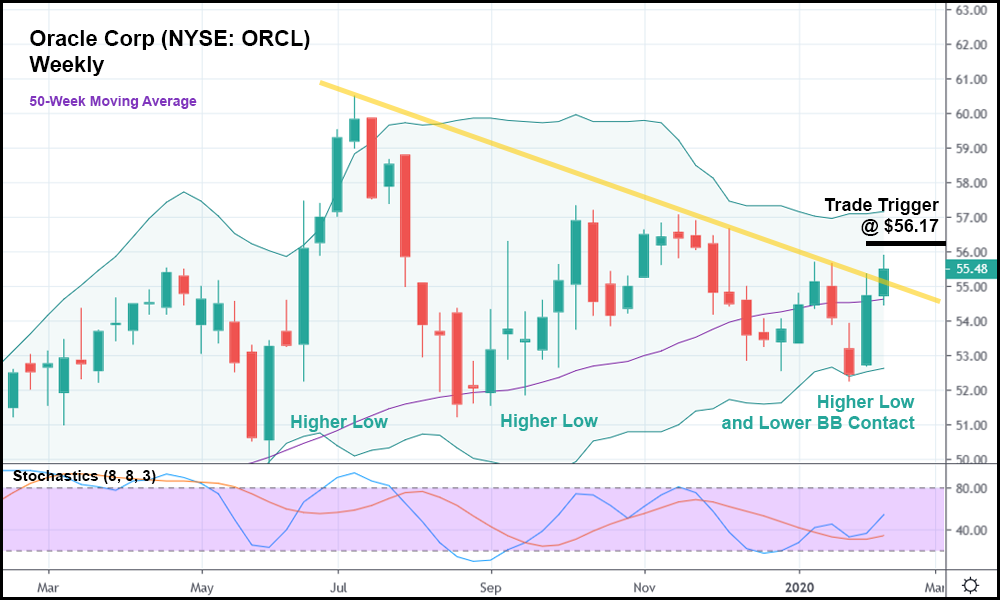 In the weekly candlestick chart above, you can see that ORCL has had a tough time recovering since peaking in July 2019. The stock did set several higher lows since then – the most recent being two weeks ago – and had several big moves, despite failing to set higher highs.
And this week, after setting that aforementioned higher low, ORCL looks ready to burst upwards once again. The stock made contact with the lower Bollinger Band (BB) as well, suggesting that it's got some serious rebound potential.
Most importantly, though, is the fact that it just broke out above its minor bearish trend (represented with the yellow trendline). Should ORCL trade above the current week's high (whatever that may be on Friday when the candlestick closes), it might make sense to go long above that high by 0.50%. At present, that trade trigger would be $56.17.
So, for the rest of the week, keep an eye on ORCL. The stock could be headed for a new 2020 high provided that the market keeps rising.
Which appears to be a near foregone conclusion at present.
So long as a new coronavirus headline doesn't blow the whole thing up, that is.