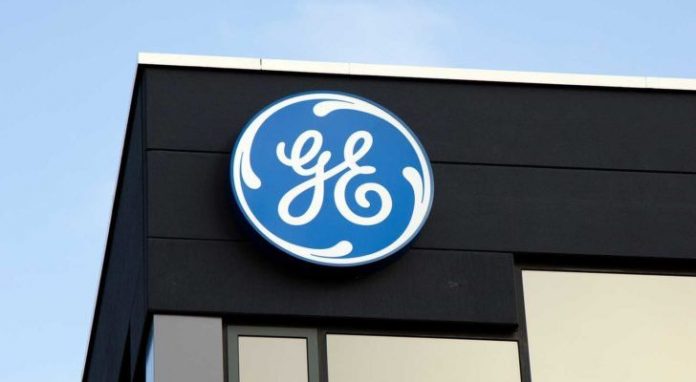 Madoff whistleblower Harry Markopolos released a report this morning in which he claims General Electric is "a bigger fraud than Enron."
He's accusing GE of issuing fraudulent financial statements in order to hide problems within the company, particularly in regard to losses in key divisions.
"It's going to make this company probably file for bankruptcy," Markopolos said on CNBC's Squawk on the Street.
"My team has spent the past 7 months analyzing GE's accounting and we believe the $38 Billion in fraud we've come across is merely the tip of the iceberg."
He went on to say that the issues go all the way back to 1995, when the great Jack Welch was still CEO.
It could be a terrifying truth to business schools spanning the globe. If Markopolos has truly uncovered something rotten, Welch – whose company saving maneuvers remain the subject of many a keystone business course – stands to be forever tarnished.
Moreover, case studies on GE's miraculous revival could be rendered useless.
But what's even worse is what's happening to company shareholders. GE's stock plunged at the open and as of midday, sits at a loss of 11%.
Want more FREE research and analysis on the best "unseen opportunities" in the markets?
Markopolos says that he was originally turned on to GE after being hired by a yet to be identified hedge fund that was looking to invest in the company. In short, he was trying to see if GE was undervalued after shares dropped substantially in Q4 2018.
Instead, he says he found something entirely different and hugely damaging.
"WorldCom and Enron lasted about four months. […] We'll see how GE does."
The largest violation, according to Markopolos, was found in GE's long-term care insurance unit, where the company had to boost its reserves by a whopping $15 billion last year. After looking at the filings of GE's business partners – specifically the ones that worked with their long-term care insurance division – he alleges that the company hid massive losses that will continue to snowball as policyholders age.
Markpolos says that Baker Hughes, GE's oil and gas unit, is getting "goosed" as well. Albeit to a lesser extent.
GE, however, disagrees completely with the findings.
"The allegations we have heard are entirely false and misleading," GE said in a statement.
"The Company has never met, spoken to or had contact with Mr. Markopolos, and we are extremely disappointed that an individual with no direct knowledge of GE would choose to make such serious and unsubstantiated claims. GE operates at the highest level of integrity and stands behind its financial reporting. We remain focused on running our businesses every day, following the strategic path we have laid out."
The "individual" making the accusations in this case is also the man who undid Bernie Madoff after pointing out irregularities within the Ponzi scheme's investment strategies.
At the time, he was ignored.
But years later, Madoff went to prison and Markopolos was proven right.
Since then, he's broken up a foreign currency trading scandal at a group of banks – another scheme he unraveled successfully.
So, GE's suggestion that he's just some guy going around trying to torpedo Fortune 500 companies seems inconsistent at best. Markopolos has a proven track record of being a great financial sleuth, if not the best in the business.
That's why the unnamed hedge fund mentioned in his report hired him in the first place.
But he's not working alone, either. Within his group investigators includes forensic accounting veteran John McPherson, co-founder of MMS Advisors, a firm that specializes in the insurance industry.
"GE has been running a decades long accounting fraud by only providing top line revenue and bottom line profits for its business units and getting away with leaving out cost of goods sold, SG&A, R&D and corporate overhead allocations," wrote Markopolos in his 175-page report.
Let's not forget that GE is already being investigated by the Justice Department and SEC for poor accounting practices. It makes the company's response, which alleges that the report comes as a "surprise" or "shock", appear completely out-of-touch.
Better yet, they've gone on the offensive against Markopolos and his team, pointing out that they released their findings to the hedge fund (that hired them) before going public with the report – something that shouldn't generate any controversy as they were employed to generate research for the fund first and foremost.
Discovering law-breaking accounting practices was not their original intention, but something that absolutely had to be revealed to the authorities once found. Failure to do so would put Markopolos in jeopardy of facing obstruction charges.
And if what he found turns out to be true, GE's ensuing bankruptcy could be hazardous to an already shaky market. With stocks struggling amid significant uncertainty, a GE collapse might cause equities to topple even further.
Hopefully, though, Markopolos is wrong. I really hope he is.
But if he isn't, there could be hell to pay.
And not just for GE shareholders.