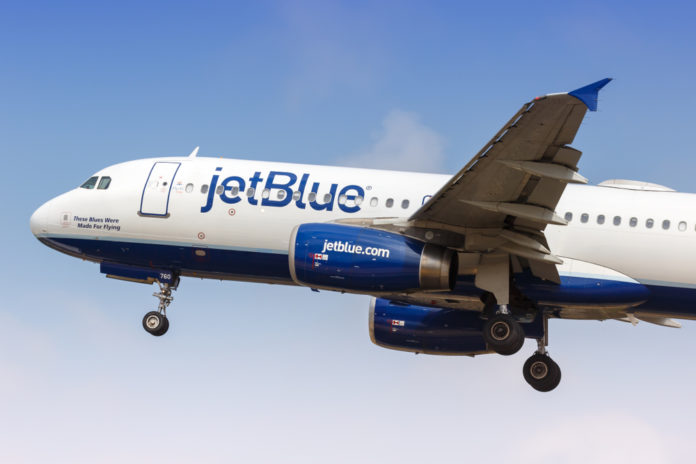 Stocks leaped higher today, buoyed by strong Disney (NYSE: DIS) earnings and coronavirus vaccine hopes. The major indexes all surged and now the S&P 500 is withing striking distance of a new all-time high as a result.
It's a continuation of the theme from last week: America's top corporations have become direct beneficiaries of the Covid-19 pandemic while Big Pharma searches for a cure. It was announced this morning that Johnson & Johnson (NYSE: JNJ) penned a $1 billion deal with the U.S. government for its vaccine candidate. Should the vaccine prove successful, JNJ would be tasked with producing 100 million doses.
And according to Ari Wald, head of technical analysis at Oppenheimer, the torrent of good news could soon open the small-cap "floodgates."
"We haven't gotten the all-clear," Wald said.
"[But] One by one, you're going to see these areas that haven't participated start to break out to the upside […] You want to see more stocks trading above their 200-day moving average on the NYSE. That usually marks the start of a steadier bull market."
If more companies start reporting earnings as Disney did, that doesn't seem like much of a stretch. The company posted an EPS of 8 cents, easily beating the consensus estimate of a 64 cent loss. Disney now claims that it has 100 million paid users across its three streaming platforms (Disney+, Hulu, and ESPN+).
In order for Wald's prophecy to come true, though, smaller companies will need to have had big second quarters also – something that's unlikely outside of the streaming and tech sectors. "Stay at home"-centric businesses have done the best in Q2.
Those are the ones that will continue to flourish in Q3.
The market still appears overbought relative to the economic damage endured in the U.S., but that doesn't mean some stocks still won't rise in the coming weeks. The airlines, which were hit with a massive speculative blitz in June, are lingering near their March lows.
One in particular – JetBlue Airways (NASDAQ: JBLU) – could be ready to erupt for a major gain any day now with a wave of optimism washing over the market.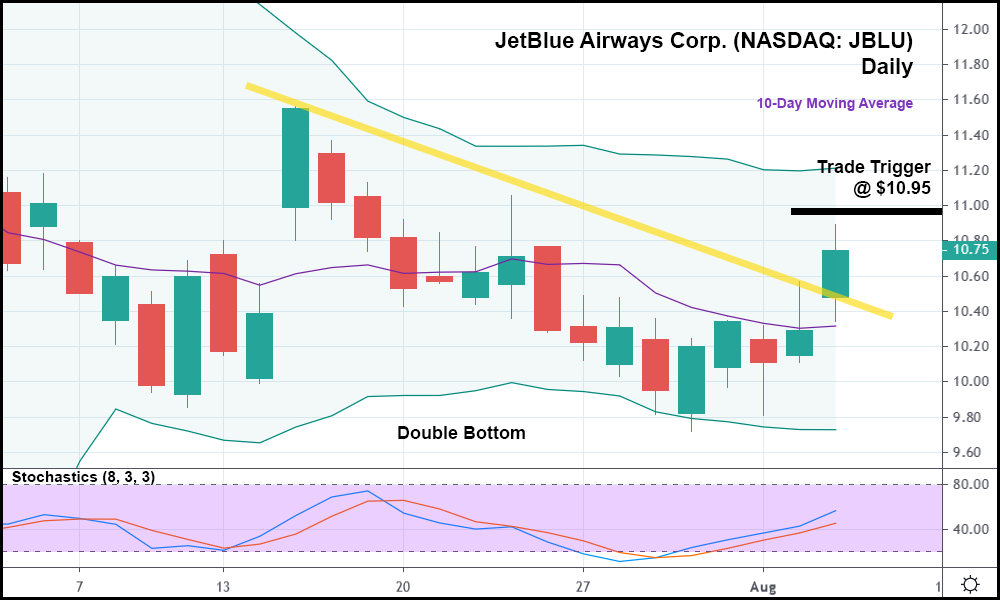 JBLU peaked in early June, sold-off, and jumped higher again in mid-July. The gains never stuck and instead, the stock set a double bottom – a common reversal formation.
Yes, JBLU's been trading choppily. And overall, it hasn't been an easy stock to hold amid the swinging Covid-19 headlines.
But today, it managed to do something it hasn't since it popped higher in July:
JBLU closed above the 10-day moving average and its minor bearish trend (represented with the yellow trendline).
Should JBLU trade above today's high, it might make sense to take the stock long with a trade trigger of $10.95. The airlines are one of the few groups of stocks that could potentially be oversold.
As bulls look to recruit help from the bottom of the market, JBLU could be a "moonshot" candidate just like it was in June, making it a great opportunity for a new short-term trade.