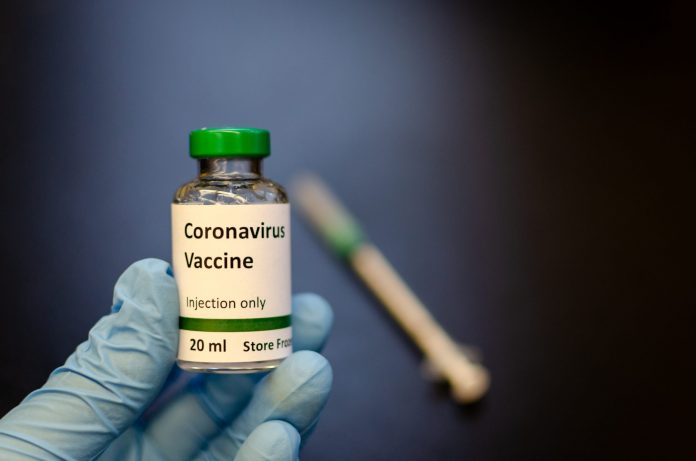 Stocks are falling this morning, driven lower by worse-than-expected weekly jobless claims and a post-"vaccine blitz" hangover.
On Tuesday afternoon, biotech firm Moderna (NASDAQ: MRNA) announced that its vaccine candidate passed a recent study with flying colors; all 45 participants had produced Covid-19 antibodies following two doses of the vaccine.
Wednesday, the market roared with approval in response to the news. Reopening sensitive stocks surged across the board as airlines, cruise ship operators, and casino stocks saw the day's biggest gains.
Now, though, more details are starting to surface about Moderna's vaccine. Not only did it produce negative side effects in over half of the study participants – some being "severe" in nature according to the findings – but the vaccine might not even be a long-term solution.
Researchers at King's College London conducted an additional study of the vaccine candidate and found that recovered patients' antibodies declined significantly within 2-3 months of the initial infection.
Herb Sewell, the University of Nottingham Emeritus Professor in Immunology who conducted the study, believes that full Covid-19 protection would likely involve multiple doses of Moderna's vaccine.
"If the vaccine response drops off like the natural response does, it does mean we'd have to give repeat ones," Sewell said.
And though it's normal to see antibodies decline after a vaccine has been administered, subjects of the King's College London study seemed to "lose them more quickly" according to Sewell.
Want more FREE research and analysis on the best "unseen opportunities" in the markets?
Moderna's chief medical officer Tal Zaks said that the patients involved in the study may have also simply had lower levels of antibodies to begin with.
Regardless of whose explanation is the most accurate, the fact remains that Moderna's vaccine candidate has plenty of unknowns – mysteries that will eventually be solved by large scale clinical testing.
"Confirmation of the correlation between antibody titers [concentration] and protection against Covid-19 will be possible only in a large clinical efficacy study," wrote Penny Heaton, chief executive of the Bill & Melinda Gates Medical Research Institute, in the New England Journal of Medicine. She also explained that lab techniques used to confirm the presence of antibodies are "notoriously variable."
The disagreement over the vaccine has given rise to more uncertainty, which is the last thing the market needs at the top of an extended rally.
And that's doubly true after the Labor Department released a new batch of weekly jobless claims this morning. The tally clocked in at 1.3 million for the week ending July 11th. Polled economists expected a rise of only 1.25 million by comparison.
"There are clear signs that the longer-term damage is beginning to mount, with permanent layoffs beginning to climb, and the flow of workers from employment to unemployment still elevated," said Michael Pearce, senior U.S. economist at Capital Economics.
"Moreover, absent a vaccine, the need for ongoing physical distancing will prevent a full recovery."
And so, tempting as it may be to buy today's micro-dip, the better move is likely to wait and see. The S&P and Dow have mostly "chopped sideways" since they dropped in early June. Vaccine hopes have kept the market afloat for weeks, but now that the validity of Moderna's vaccine is being called into question, bulls may have lost their last pillar of support.
Jobless claims, coupled with persistent uncertainty, are pressing down on equities. Eventually, the growing collection of headwinds should topple stocks.
Possibly sooner rather than later.