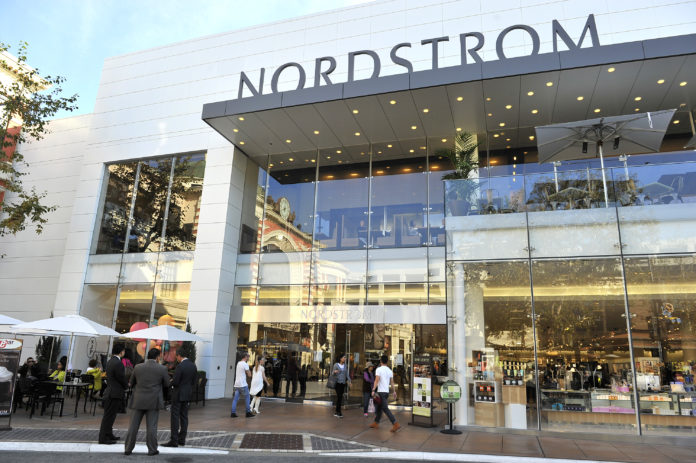 Stocks fell for the second day in a row while investors mulled over the explosive April rally. Bulls were in short supply this morning when the market opened lower and only grew scarcer by the afternoon.
By the close, the Dow, S&P, and Nasdaq Composite fell 2.5%, 2.8%, and 3.2%, respectively.
If the rally's going to live on, stocks need to start rising again next week.
And remdesivir, Gilead Science's (NASDAQ: GILD) accidental COVID-19 treatment solution, could be the key to a bullish resurgence.
President Trump may have given stocks a "shot in the arm" for next week minutes before trading closed when he announced that remdesivir received an emergency FDA authorization.
The drug, originally created in 2016 to fight Ebola, has shown significant promise in treating the coronavirus in recent studies.
With an emergency FDA authorization, doctors can now give hospitalized patients remdesivir even though the drug didn't go through the typical FDA trials.
Gilead CEO Daniel O'Day, who was with Trump when the announcement was made, explained that Gilead would be donating one million vials of remdesivir.
"We want to thank the collaborators that brought remdesivir to this point and many of our people that have been part of this, in fact, the caregivers," O'Day said.
The market pared back some of its losses immediately after the news broke.
Analysts have been waiting on a widespread treatment solution for weeks now. MRB Partners strategists Phillip Colmar and Santiago Espinosa, prior to the announcement, suggested that a medical breakthrough is necessary if the U.S. economy is to fully re-open.
"The sharp relief rally in equities has now moved ahead of underlying fundamentals, leaving room for near-term disappointments," the strategists said in a note to clients.
"Many authorities are looking to reopen their economies but doing so safely and to near previous output levels will require a series of medical breakthroughs and widespread distribution of the treatment."
Now that Trump's fast-tracked remdesivir, the U.S. may have gotten that "widespread distribution" Colmar and Espinosa have been looking for. With more remdesivir in hospitals across the country, health officials will also get a better idea of just how well the drug works.
If, however, investors are still intent on selling next week, traders need to be prepared. There's plenty of low-hanging, "shortable" stocks in the market following April's massive rally.
One of which – Nordstrom Inc. (NYSE: JWN) – could plunge on Monday.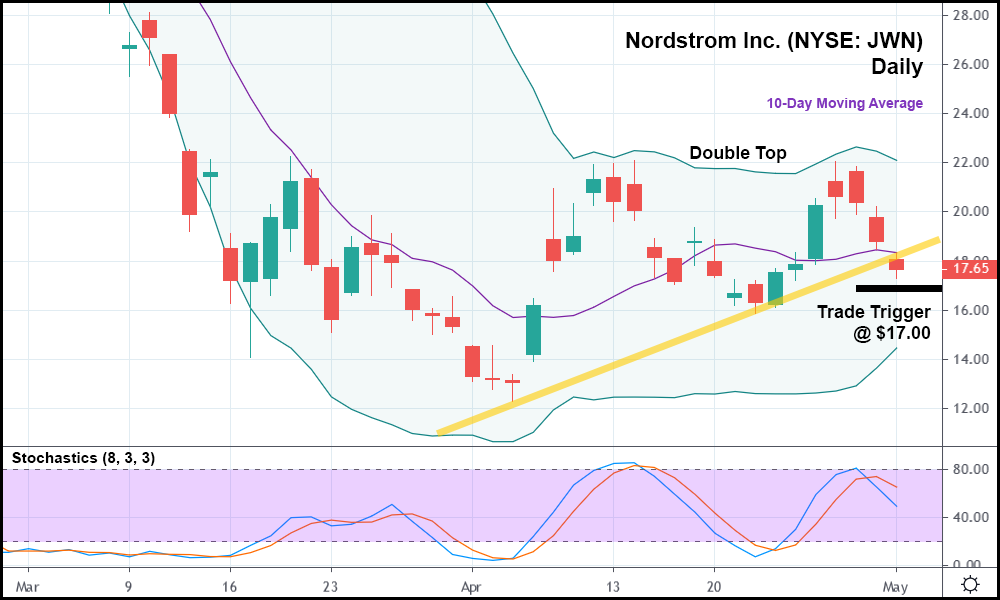 JWN, since "double topping" a few days ago, is now in serious trouble.
With share prices below both the 10-day moving average and JWN's bullish trend (represented with the yellow trendline), the stock seems ready to re-test its April low.
Should JWN trade below today's low, it might make sense to go short on the stock with a trade trigger of $17.00.
And even if sentiment starts to shift positive thanks to remdesivir, JWN could still fall. It might take a few days before investors wrap their heads around a fast-tracked coronavirus treatment, meaning that JWN bears have a chance to snatch-up some quick gains.