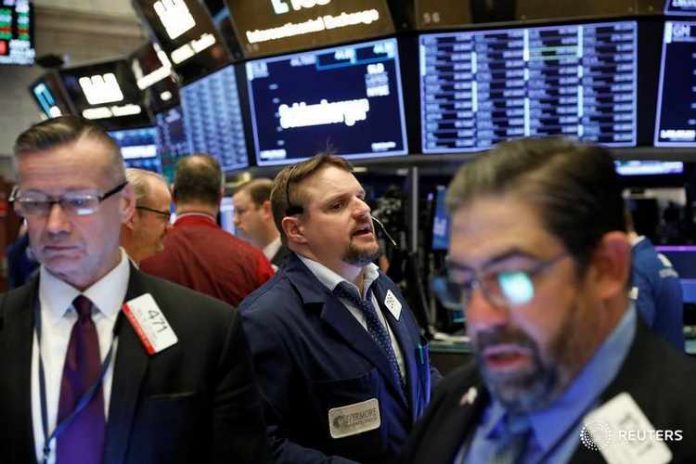 Stocks are up again today, just barely, as market leaders Apple (NASDAQ: AAPL) and Target (NYSE: TGT) scorch higher. TGT shares in particular are soaring after the retailer reported a massive earnings beat.
The Dow (+0.20%), S&P (+0.10%), and Nasdaq Composite (+0.10%) are trading relatively flat in response, however. It seems fatigue may finally be setting in with bulls.
What investors haven't grown tired of, though, is Apple, which made waves this morning when it became the first U.S. company to ever reach a market cap of $2 trillion. The stock has doubled over the last two years, and in 2020, it's already jumped for a massive 60% gain.
"The momentum in Apple was clearly pointing to this [record market cap] becoming self-fulfilling," Art Hogan, chief market strategist at National Securities said.
"While it's got an elevated valuation, it's on the precipice of massive new cycles of hardware with the rollout of 5G. The company has also gone a great job of being shareholder-friendly."
A recent split and continued growth initiatives have kept AAPL shares attractive for new buyers. Amateur traders, professional investors, and Wall Street still love Big Tech.
And Apple may be the best tech company around.
Analysts are also focused on the S&P 500, which closed at a record high yesterday afternoon. The index has now erased all its coronavirus losses in a few short months.
"Reaching a new all-time high may be a quickly forgotten speed bump in an ongoing new bull market, but if not substantially passed in the coming weeks, it could also prove to be a nagging glass ceiling that will continue to perpetuate fears this really is just a big bear market rally," explained Jim Paulsen, chief investment strategist at the Leuthold Group.
"Bulls need to ask whether the stock market may finally be getting ahead of its fundamentals while bears are forced to ask whether they are too underweighted in what could be just the beginning of a new bull market."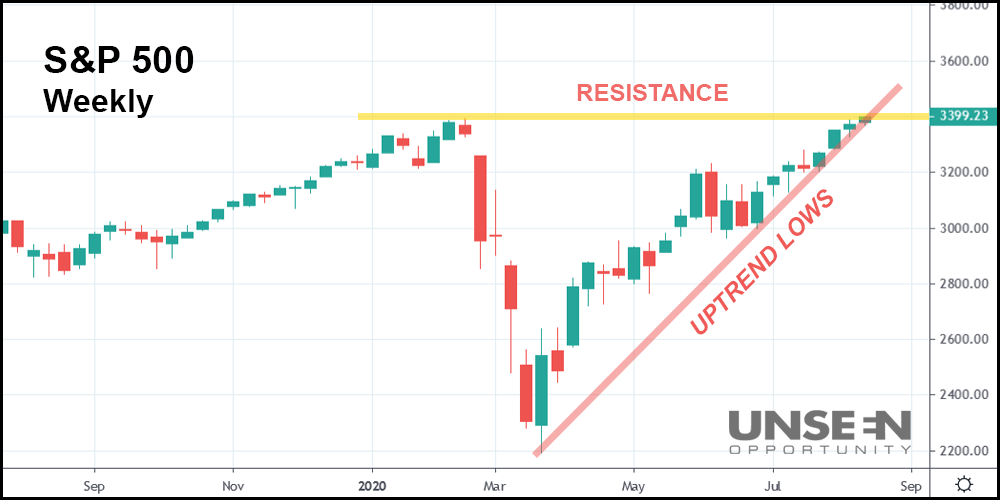 Paulsen's got a point. In the grand scheme of things, the S&P 500 is by no means free and clear of its February highs.
Nor is it safe from falling beneath its uptrend lows.
The last time the index broke below that trend, it traded sideways for several weeks. If that happens again – this time at key resistance – the S&P could sell-off and complete a trend reversal formation known as a "double top."
So, even though the index just closed at a new all-time high, it still has a way to go before bulls can feel confident in adding to their portfolios. A significant breakout past the February highs (to 3,450 or so) might be enough to spur on another "leg up."
But until that happens, fortune favors the bears.
Regardless of Apple's $2 trillion milestone or Target's strong second-quarter earnings.