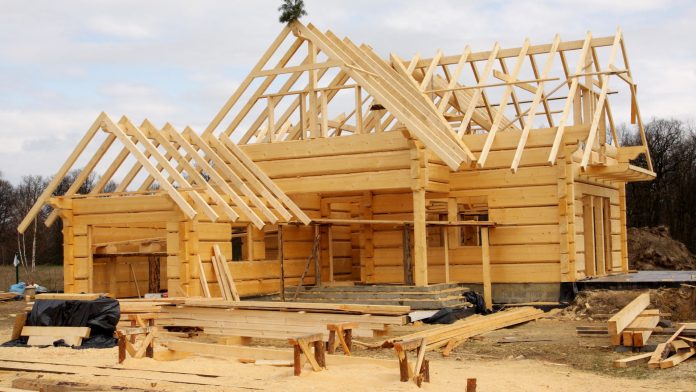 Are homebuilders ready to make their next big move in 2019? Based on some key indicators from within the industry, it looks like a significant change is coming as rates begin to slip. With demand on the rise and a market that's ready to plunge, homebuilder stocks could be the next sector to outperform everyone else in 2019's bear run.
Back in November, mortgage interest rates began to decline, with 30-year rates dropping from 4.94% down to 4.45% (as of today), marking a drop of almost 10% in just a few months. Investors were waiting for the decrease in rates to shift homebuilder sentiment since they started to fall, and it looks like finally, in the new year, things are beginning to change.
According to a monthly index from the National Association of Home Builders (NAHB), builder sentiment jumped 2 points in January to 58, just two months after sharp drops sent the confidence scale to a two-year low. By comparison, in January of 2018, the index sat squarely at 72, and anything above 50 is considered positive.
NAHB Chairman Randy Noel, whose organization created the sentiment index, blamed much of the newfound optimism on sinking mortgage rates, saying, "The gradual decline in mortgage rates in recent weeks helped to sustain builder sentiment."
He also added, however, that economic prosperity would be the real driver of a housing boom:
"Low unemployment, solid job growth and favorable demographics should support housing demand in the coming months."
The index, which is comprised of three components, saw gains in each key category. Buyer traffic moving through open houses rose a single point to 44 (still below 50, in "negative" territory), and current sales conditions increased by two points to 63. The biggest gain was seen in sales expectations over the next six months, which leaped 3 points up to 64.
For many investors (and even homebuilders), this was surprising data, as companies in the industry reported weak Q4 earnings last week, indicating a potential slowdown for the sector. More than anything, CEOs of several corporations were concerned with rising home prices, which they believe may have sidelined a significant number of lower-end, first-time buyers.
But with newly lowered rates on the docket, homebuilders could see an increase in demand – something that could provide some much-needed relief to the beleaguered industry.
In 2018, the SPDR S&P Homebuilders ETF (NYSEARCA: XHB) dropped 26.66%, as home construction companies saw their massive gains from 2017 erased. Since the near market-wide Christmas rally, things have improved significantly – even without a shift in sentiment or demand.
The general market, which still looks considerably overbought, will likely return to its bear market trend in the coming weeks, and though a downturn would ultimately place more strain on the housing market, increased demand and lower mortgage rates might be enough to propel homebuilder stocks upwards – even as other American equities get dragged further down.