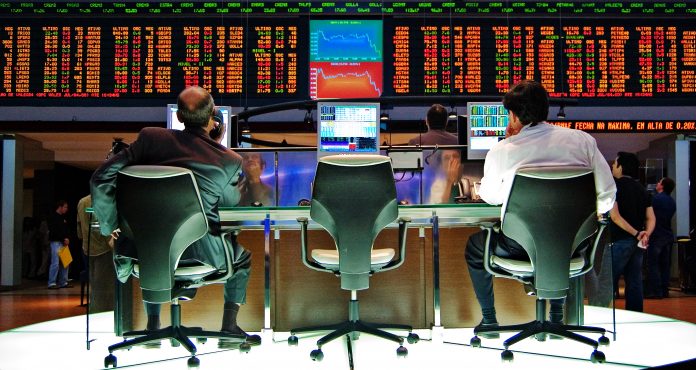 If October is known on Wall Street for its volatility and crushing corrections, it has certainly delivered on those standards in 2018. U.S. equity markets have been hit hard over the last few weeks, and the Dow Jones Industrial Average has even flirted with being in the red for the year.
Whether October's drop is the beginning of the end for this bull market or just a huge bear trap remains unknown.  Regardless of the market's ultimate decision on the matter, the cause of this drop has something to do with rising interest rates by the U.S. Fed.
Which brings us to Donald Trump and his war with the Federal Reserve.
Early this month, while in Erie, Pennsylvania, Trump decried the plunge in equity prices as product of Federal Reserve policy, going so far as to claim the Fed had "gone crazy" and was "making a mistake" b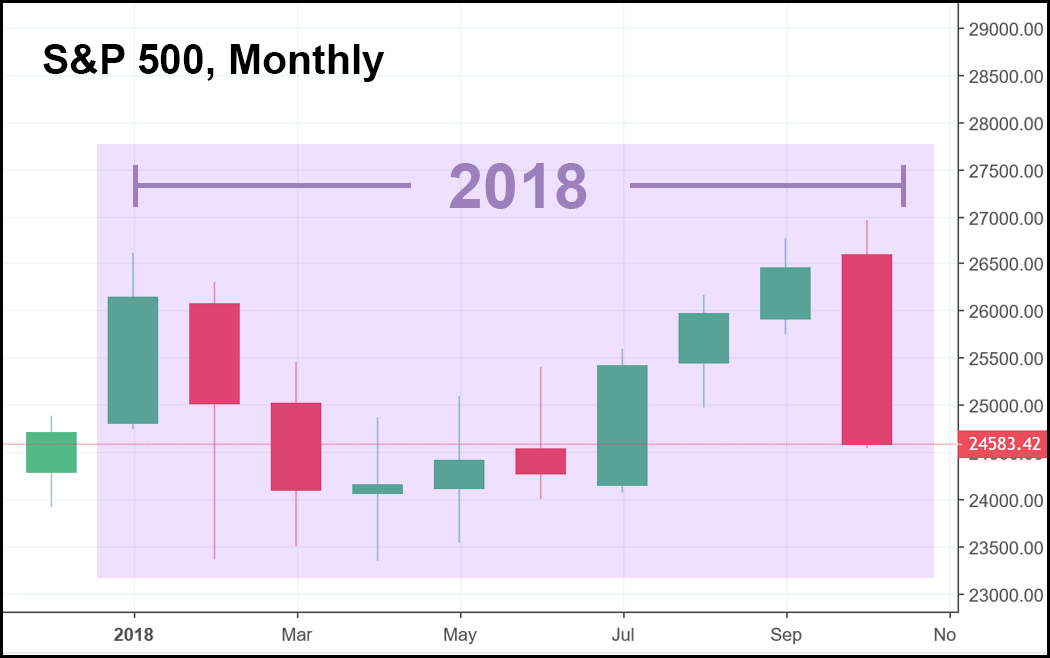 y raising interest rates three times in 2018.
And just this week, in an interview with the Wall Street Journal, Trump doubled down on his position with the Federal Reserve, this time going after Jerome Powell, a Washington insider who held the post of Fed governor until 2016, when President Trump appointed him as chair of the Federal Reserve.
But Trump's insistence that the Federal Reserve is wrong may be just smoke and mirrors. And the reason for that is simple:
Trump needs a villain in the event things truly go wrong in the markets.
The Federal Reserve Is Playing Foil to Donald Trump
Donald Trump's been playing Wall Street's games for decades now. He knows how equity markets work. He knows how the Fed works. He has a keen eye for economic matters.
He also knows that nine years of historical low interest rates and a tidal wave of easy money from Obama's quantitative easing days has dramatically increased the risk of market bubbles and runaway inflation. In fact, the Federal Reserve has been dropping rates since the 1980s. Unless the Fed wants to flirt with negative interest rates, there's no more down left to go!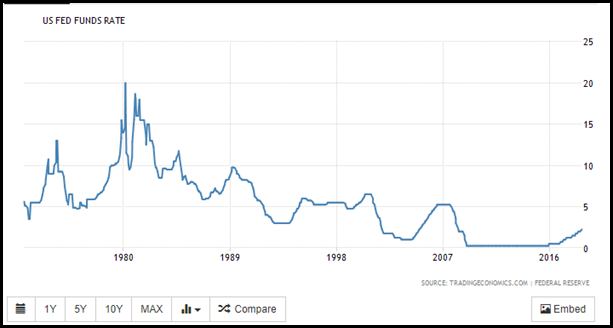 Trump had a good idea who Jerome Powell was before appointing him to chair the Federal Reserve: a mild-mannered former Treasury official who had said on record that a growing economy demands a gradual rise in rates. He's basically Janet Yellen with a heartier appetite for deregulation. And slightly less poufy hair.
Besides, if increasing interest rates really had worried Trump back then, he would've gone dove hunting. There are plenty of men and women at the Federal Reserve who'd gladly keep us at near 0% interest rates in the name of economic growth.
Our Take on the Trump/Powell Cage Match:
Trump clearly understands that rising rates could bring equity markets to their knees, and sooner rather than later. So, he's doing everything in his power to paint the Federal Reserve as a bunch of party crashers intent on destroying everyone's 401ks.
Trump's even bringing out his traditional punching bag, former president Barack Obama, for added effect. On discussing the Fed's third increase this year, Trump was quick to go on the attack. "How the hell do you compete with that?" he said. "And Obama—remember this, it's very important—Obama had zero interest," he told the Journal.
Expect Trump to continue painting the Fed (and Obama for that matter) as the real reason for any correction or crash in the stock market, even as he claims that a correction is long overdue.
And for what it's worth, the Feds could care less what Donald Trump says about them. They aren't elected by the people, and even Trump has limited ability to interfere with their policies. The President can say anything he wants about them and it amounts to bupkis.
Trump knows this. Powell knows this. The people don't. Perfect.