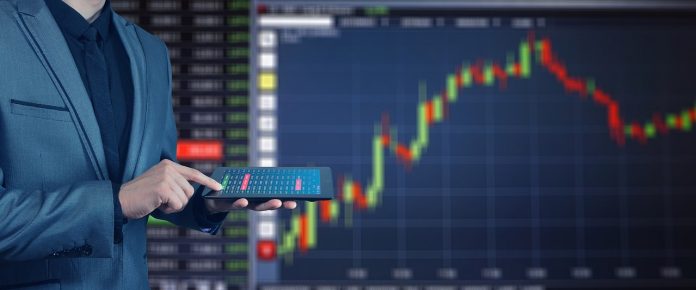 Downward pressure in the nascent cannabis sector was immense Monday as news of distribution hiccups and low inventories sent investors fleeing for the exits.  When it was all said and done, Monday's sell off was the single worst day ever for many of the industry's leading exchange traded funds (ETFs).
If there were any lingering questions about whether or not marijuana can give someone a hangover, we now have a definitive answer.
The recent shake out may not be over. But even though pot stocks may be down, they're certainly not out. We'll provide some context for the downward move, then share a few reasons why new highs may still be in sight as early as a few months from now.
Some Facts about Monday's Cannabis Carnage
Cannabis stocks are staring down one of the worst losing streaks in over eight months, with more selling still possible in the coming days.
Horizons Marijuana Life Sciences Index, a Canadian traded ETF, saw its largest drop ever Monday, plunging 11.6%. The Alternative Harvest ETF fared little better, dropping 9.4% Monday, and 20% over the last five trading days.
Individual marijuana stocks were all hit, some harder than others. Aurora Cannabis was down 12.8%. Canopy Growth Corp. was down 11%. And both Tilray Inc. and New Age Beverages Corp saw staggering 16% drops.
Our first impulse is to tell our neighbors up north to roll a joint after all those drops – but with no inventory in the stores, that's easier said than done.
Buy the Rumor, Sell the News
The old adage of buy the rumor, sell the news, is definitely in play right now. Some of these stocks saw gains of 400% or more in the last few years, and it was inevitable that they'd be brought back down to earth. That's exactly what happened when Canada's October 17th legalization date hit.
Rumors tend to be profitable, and now that the market has been legitimized and operations are underway, the same buyers who bought the rumors are now selling the news – which is currently a mixed bag:
"Canada Is Already Out of Weed," read one headline on Esquire. "Cannabis Shops in Canada Are Running Out of Weed only Two Days After Drug Was Legalized," bemoaned another header from Newsweek. "Canada Running Out of Weed Amid Supply Issues," decried the New Daily.
To be fair, there is good news, too. Clearly, the demand for cannabis is immense. In fact, it's beating the expectations of experts.
"While it was difficult for provinces and experts to predict just what the demand for cannabis would be once legalized, the actual demand far exceeds any reasonable expectations," said Quebec-based Hexo Corp. in a statement.
Unfortunately, not even the rosiest of sales numbers could have kept these stocks afloat at their highs once the rumors disappeared and the news arrived. A test of support is demanded before these stocks can go higher.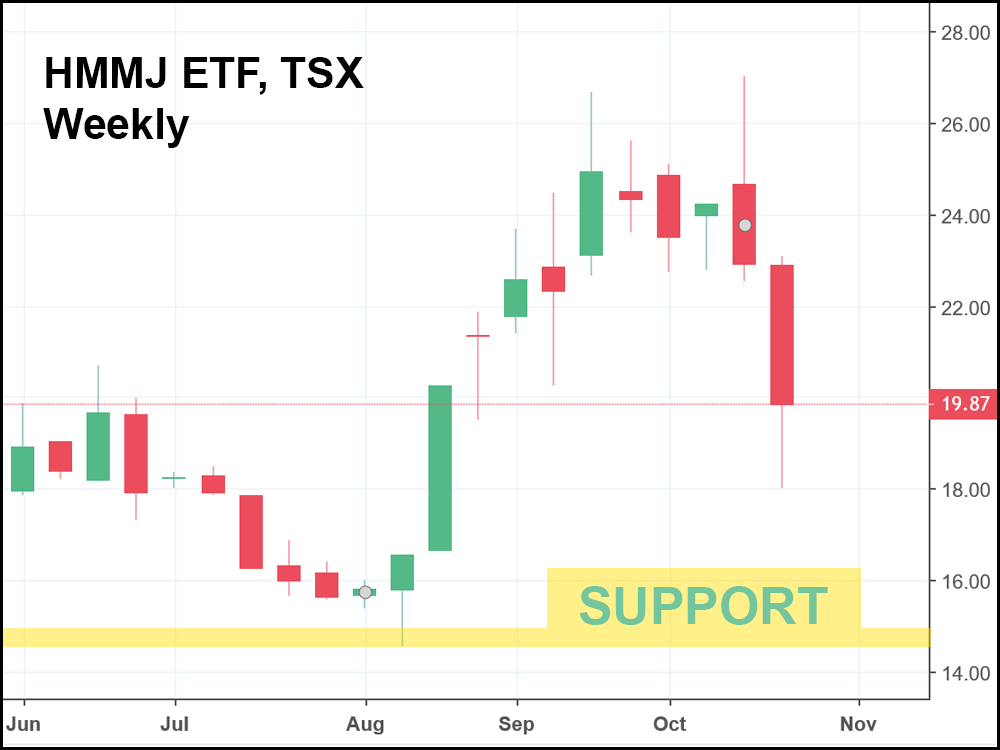 Analysis: This Is A Good Thing (Really)
There are three reasons why we feel this most recent price movement is good for the industry as a whole:
It gets rid of weak industry players, and leaves the winners. Drops like this lead to consolidation in the market, as weak players exit and established companies gain in value. Once the dust settles and a strong support is established, these companies can make higher highs than before.
As MarketWatch noted, "there are more than 120 federally licensed producers in Canada, and to hear executives at those companies tell it, each one has a special blend of plant genetics, brand smarts, production efficiency and reach to make stockholders rich and rivals envious." Many of these companies truly are overvalued. But to find the bad eggs, the market will have to upturn the entire basket.
It allows new investors to establish strong positions. Buying at new highs is always a risky proposition. Market drops like this allow new investors to establish positions at strong support, rather than at the peaks.
It establishes support by shaking out weak hands. A significant downward move like we saw yesterday is testing the resolve of this market, probing for support and establishing trend lines which could last for years and even decades. Those trend lines can then be used to identify profit taking zones and buy zones.
Cannabis stocks have a bright future. And Canada is almost certainly not the last country to legalize marijuana in the 21st century. Even now, American companies are lining up to get a piece of the action.
U.S. legalization at the federal level may be a while off yet, but a piecemeal approach state by state is, at this point, inevitable.
So, while this recent drop certainly isn't ideal for marijuana bulls, it's a necessary correction for the industry that will allow new money to pour in at lower prices, powering the next push for major growth.