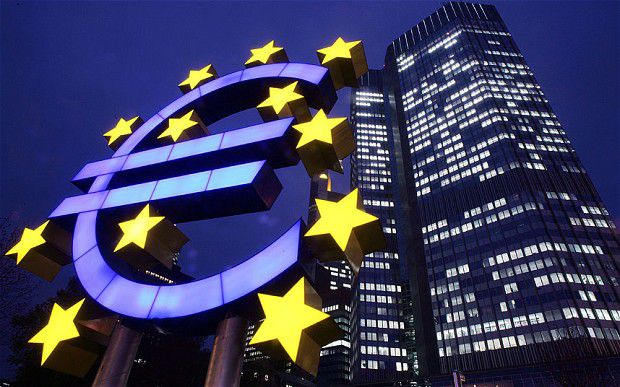 The American markets might be closed for Presidents Day, a federal holiday, but "cross the pond" things are still ticking along as usual, even if us former-colonials are enjoying a nice day off (or not, depending on where you work).
European stocks edged slightly higher (0.21%) as of Monday morning according to the Stoxx 600 index, a euro-rival to the more familiar S&P 500. To some analysts, it was a sign of continued optimism surrounding a potential U.S.-China trade deal leaking into foreign markets.
And as much as Europeans would be happy to say that they're excited about the prospects of cooled trade tensions between two superpowers, the real reason for the Stoxx 600 rise was far less encouraging, if not a little worrying for American bulls.
Much of the uptick could be blamed on Telecom stocks, rising roughly 1% industry-wide following a series of ratings upgrades. Sunrise Communications AG, one of Switzerland's top performing corporations, was given a "buy" rating by Berenberg, a German investment bank known for dishing out top-flite evaluations.
Meanwhile Wirecard, an internet technology and financial services provider out of Munich, had a good day as well, rising 14% after new regulations barred investors from entering or increasing short positions on the company's stock.
Rounding out the field was Coca-Cola Hellenic Bottling Company (HBC), a corporation originally founded in Athens, Greece. The soda bottler, now based out of Switzerland, announced Monday morning that it would be buying Serbian biscuit manufacturer Bambi for a cool $294 million.
It was arguably the biggest news of the day (besides Wirecard's bizarre ban on shorts) but ultimately fell flat with investors, who kept the stock's price nearly unchanged by the session's close.
Outside of the Stoxx 600, euro-bulls seemed far less enthusiastic. The FTSE 100 (or "footsie"), an index of the 100 companies listed on the London Stock Exchange, actually fell on the day, dropping 0.24% by Monday's close. The German DAX, an index of blue chip stocks trading on the Frankfurt Stock Exchange, fell ever-so-slightly as well, down just 0.01%.
Want more FREE research and analysis on the best "unseen opportunities" in the markets?
Analysts, who are grasping at straws during a slow news day, have been happy to push the narrative that Europeans are unilaterally pumped-up about the prospects of a less-hostile trade environment in the coming weeks, as evidenced by today's trading activity overseas.
But upon taking a closer look at what's really moving the Stoxx 600 (like a telecom ratings rush), newly found trade deal optimism frankly doesn't seem to be the cause.
And honestly, it doesn't really matter what investors think will happen during the U.S.-China trade talks, set to resume this week. In the end, Trump and Xi Jinping will likely decide the market's direction short-term, as the current "good vibrations" could turn sour at a moment's notice.
The world will be watching as we approach another critical moment for investors, and even though new bulls are being minted every day by an overextended post-Christmas rally, it would be wise to prepare for a major correction – something that would not at all be out of the ordinary in a bear market, a place where we still find ourselves even after an American equity surge.